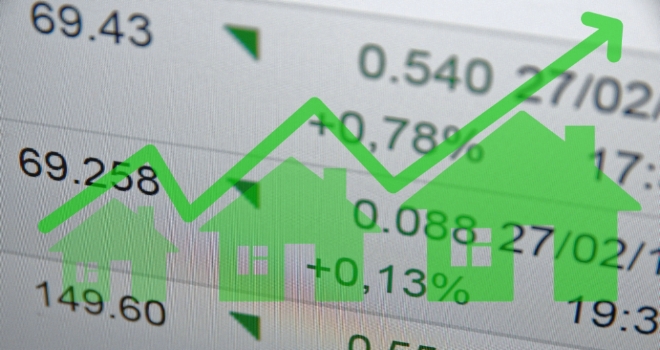 ""
The latest CML data to be released has revealed a mixed picture on lending in December to November. However, on an annual basis, the value of lending grew across all lending types.
Lending in December:
According to the report, first-time buyers borrowed £4.5bn for home-owner house purchase, up 7% on November and 18% on December last year. This totalled 29,300 loans, up 6% month-on-month and 11% year-on-year. Home movers borrowed £6.6bn, up 2% on November and 20% year-on-year. This totalled 33,400 loans, up 3% month-on-month and 12% compared to December 2014.
During December, home-owner remortgage activity was down 16% by volume and 16% by value compared to November. Compared to December 2014, remortgage lending was up 14% by volume and up 24% by value.
Gross buy-to-let saw month-on-month decreases, down 3% by volume and 3% by value, but the growth year-on-year continued.
Lending in the fourth quarter 2015:
First-time buyers were active in December taking out 87,100 loans totalling £13.3bn to purchase homes. This was up by volume 3% on the third quarter and 14% on the fourth quarter 2014 and by value it was up 3% quarter-on-quarter and 8% year-on-year.
Home movers took out 101,900 loans, down 1% quarter-on-quarter but up 9% compared to the fourth quarter 2014. This totalled £20.3bn, down 3% on quarter three but up 18% year-on-year. Home-owner remortgage activity was up 4% by volume and 6% by value compared to the third quarter. Compared to the fourth quarter 2014, remortgage lending was up 21% by volume and up 35% by value.
Gross buy-to-let saw a slight quarter-to-quarter decrease, down 1% by volume and 1% by value, but year-on-year growth continues.
Lending in 2015:
First-time buyers borrowed £46.7bn for home-owner house purchase in 2015, which was up 4% on 2014. This totalled 311,700 loans, unchanged from the previous year. First-time buyer lending was at its highest since 2007. Home movers took out 365,800 loans, down 0.2% on 2014, but the amount borrowed totalled £72.1bn was up 7% on 2014. Lending was at its annual highest since 2007.
Home-owner remortgage activity was up 11% by volume and 20% by value compared to 2014. The value of remortgage lending was at its highest since 2008.
Gross buy-to-let also saw year-on-year increases, up 28% by volume and 39% by value. Buy-to-let lending was at its highest since 2007.
Breakdown of total value of mortgage loans per year in the UK
Home-owner house purchase (in £millions)

Buy-to-let gross lending (in £millions)

First-time buyers

Home movers

Remortgage

BtL house purchase

BtL remortgage

2015

46,700

72,100

55,000

15,600

21,900

2014

45,000

67,700

45,900

12,400

14,500

2013

36,100

58,100

45,100

9,300

10,700

2012

27,500

53,900

41,400

7,400

7,600

2011

23,800

51,700

46,700

6,200

6,400

2010

24,100

54,700

39,600

4,650

3,960

2009

22,000

47,300

51,800

4,530

3,390

2008

23,900

51,800

118,400

12,210

14,610

2007

47,200

107,500

129,200

23,100

20,640
Paul Smee, director general of the CML, commented: "Improving economic conditions, boosted by government schemes like Help to Buy, saw the highest quarterly number of loans to purchase a home for eight years. The market has seen a gradual upward trajectory over the past few years, rather than rapid growth, and we'd expect this trend to continue with gross lending steadily increasing over the next two years."
Andy Knee, chief executive of LMS, comments: "Despite a dip in remortgaging activity in December – which can be attributed to a seasonal lull – the overall trend suggests remortgaging is gradually on the mend. Total 2015 lending for remortgaging, while still far short of levels witnessed before the recession, has bounced back and is at its highest value since 2008. We therefore start 2016 cautiously optimistic, but remain aware that there is still more to be done before it is back to full health.
It's been a volatile start to 2016 and there are a number of challenges facing the remortgage market. The global financial markets in particular are causing mounting speculation and concern. The early part of this year will also be dominated by the topic of a potential Brexit and what that could mean for the UK economy. This uncertainty looks set to impact activity and confidence in the property market, with fluctuating lending expected until the outcome appears more certain.
Although a base rate rise looks further and further off, this is no reason to become complacent since remortgaging can provide homeowners with substantial savings to reduce their outgoings."
Stuart Law, CEO at Assetz for Investors, comments: "Today's data shows buy-to-let in the UK remains the investment vehicle of choice for savvy investors, with the value of buy-to-let loans for house purchase up a significant 27% annually in December. Buy-to-let lending was also reportedly at its highest since 2007. The overall lending picture is strong for first-time buyers too – in 2015 first-time buyer lending was similarly at its highest since 2007.
However, the government has introduced measures aimed at penalising buy-to-let investors, including the 3% stamp duty surcharge and new tax on mortgage interest. In fact the perpetrator of the UK property market, driving up average house prices and the affordability problem, is the endemic shortage of property stock at all levels and not buy-to-let investors – an issue which must urgently be addressed by the government.
As we approach April and in the months beyond we will witness buy-to-let investors, who are not only looking to minimise the impact of the stamp duty levy on second homes but also looking to avoid inevitable increases in property prices in the Capital following the 40% regional Help-to-Buy policy, move away from London.
Investors are likely to turn to cities such as Manchester and Liverpool where they can expect very healthy yields of up to 5.7%, which is significantly better than London and are here able to compensate well for the new mortgage interest tax as it comes in over the next four years."
Brian Murphy, Head of Lending at Mortgage Advice Bureau (MAB), comments: "After a brief cooldown in November, residential purchase lending picked up again in December. Over the past 12 months purchase lending has increased across the board, and there is still plenty of appetite among lenders and borrowers alike. Borrowers have certainly benefited from very competitive rates, boosting affordability for those meeting lenders' criteria. With the base rate going nowhere fast, consumers will continue to reap the benefits of low rates for some time.
Lending to remortgagers fell in December, which is to be expected given the time of year. Low rates and high levels of homeowner equity mean remortgage lending is unlikely to stay subdued for long, with many homeowners in a strong position to access better deals.
As house prices rise it is important that lending grows in order to keep the market inclusive. It's disappointing that the total number of first-time buyer loans last year remained unchanged from 2014, and many face difficulties in getting on the property ladder – especially in areas like London and the South-East where prices are rising fastest. Government and industry must work together to ensure that new buyers are catered for, and that limited housing supply is addressed."
Kevin Purvey, Chairman of IMLA, added: "Buy-to-let lending slowed into a seasonal lull following November, but was markedly 36% higher than lending at the same time last year in a sign of BTL investors looking to expedite transactions ahead of the implementation of the 3% stamp duty surcharge this April. Although gross buy-to-let decreased both in volume and number of loans month-on-month, IMLA's latest research shows that the government's interventions in the private rental sector will not throw continued growth off course, and we predict gross buy-to-let lending to reach £48 billion in 2017.
Spread over the lifetime of an average buy-to-let investment, we estimate the stamp duty surcharge will only increase costs by a modest 0.5%. However, the new taxes on landlords' incomes and an increasingly hostile environment towards landlords is a greater cause for concern: further restrictions could leave landlords with little option other than passing costs onto tenants.
Buy-to-let remortgaging follows similar patterns, with a dip month-on-month, but volumes growing over December of last year by 42%. As revealed in IMLA's latest research, the latest reforms could propel greater rates of buy-to-let remortgaging in the future as landlords scour the market for lower, more competitive mortgage rates to offset some of the rising immediate costs.
We have cause to celebrate with first-time buyer numbers up month-on-month. However the number of loans to first time buyers in 2015 have remained unchanged compared to 2014, which suggests that raising a higher deposit and tighter lender criteria are a greater barrier to homeownership than affordability."