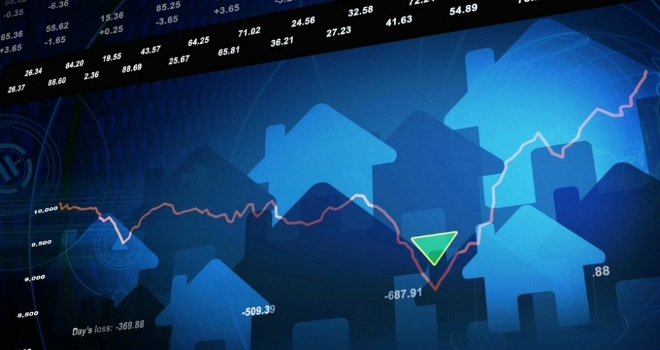 The latest data from Halifax has revealed that the annual rate of house price growth has risen from 5.2% in October to 6.0% in November - the first rise in 8 months.
According to the report, house prices in the three months to November were 6.0% higher than in the same three months of 2015.
On a quarterly basis, prices in the last three months (September-November) were 0.8% higher than in the preceding quarter.
Martin Ellis, Halifax housing economist, said: "House prices in the three months to November were 0.8% higher than in the previous quarter. This increase followed little movement in prices on this quarterly measure in both September and October. The annual rate of growth also increased, rising for the first time for eight months, from .
Despite November's pick-up, the annual rate has been on a steady downward trend in recent months since reaching a peak of 10.0% in March. Heightened affordability pressures, resulting from a sustained period of house price growth in excess of earnings rises, appear to have dampened housing demand, contributing to the slowdown in house price inflation. Very low mortgage rates and an ongoing, and acute, shortage of properties available for sale should help support price levels although annual house price growth may slow over the coming months."
Jeremy Duncombe, Director, Legal & General Mortgage Club, commented: "November's figures show a slight increase in monthly house price growth, but nothing like the thundering rate that we got accustomed to over the first half of the year. Despite the negative perceptions that often accompany such slowdowns, this cooling of house price inflation should be viewed positively. The fact remains that there is still a huge disparity between wage growth and property price inflation."