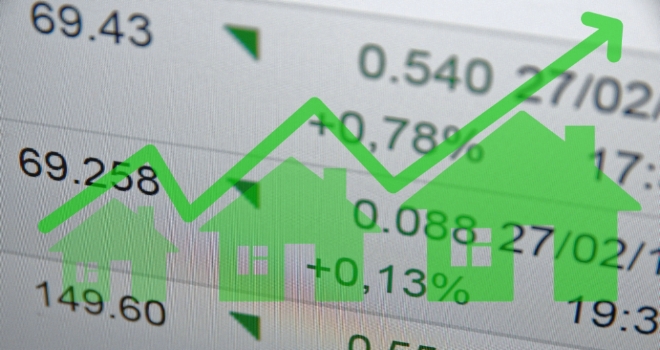 ""
Broker-focused conveyancing distributor, Broker Conveyancing, has announced strong monthly and year-on-year growth in the level of instructions for sale, purchase and remortgage cases in the first two months of 2016.
The total number of sale instructions combined for January and February this year were up by 33% compared to the same period in 2015, while both purchase and remortgage instructions were up by 62%. Total instructions for the same period compared to last year were up by 43%.
The distributor has also revealed its latest month-on-month figures which again show a strengthening market for conveyancing instructions. Total instructions in February were 27% up on the previous month, with the breakdown consisting of: sale instructions up 44%; purchase instructions up 25%; and remortgage instructions up 27%.
In two separate weeks during February, Broker Conveyancing saw the largest number of instructions ever received since its launch four years ago. The distributor puts its increase in instructions down to a number of factors including increased market activity and a growing user base for the portal. New users – those placing their very first instructions – have risen to over three a day with firms using the system ranging from one-man bands too much larger firms. .
Recent indices and surveys also suggest that a considerable amount of the extra activity in the mortgage market is currently down to buy-to-let purchasers seeking to buy before the introduction of the extra 3% stamp duty charge for those buying additional properties, which is due to be introduced on the 1st April.
However, Broker Conveyancing's figures reveal that while there has been an increase in buy-to-let purchase instructions in the first two months of 2016 compared to last, this has not been significant. In January and February 2015, buy-to-let instructions made up 21% of all its purchase cases, while over the same period this year, it had increased to 24%.
Broker Conveyancing does acknowledge the increase in buy-to-let activity over the past few months has placed extra pressure on conveyancing firms who are being urged to complete cases before the 31st March. This is not just having an impact on those buy-to-let transactions but is also dragging other purchases within the chain into the deadline, adding to the sense of urgency in the market at present.
Broker Conveyancing was launched in 2012 to meet the specific conveyancing needs of brokers and their clients. The proposition has a number of unique features including low panel fees, payment on exchange, an all-inclusive fee structure, 'no completion – no fee' arrangement, and 'fall through protection' on searches.
Harpal Singh, Managing Director of Broker Conveyancing, commented: "There's no doubting that activity has risen considerably during the first two months of the year and this is having a considerable impact on conveyancing firms with a great deal of pressure being placed on them to complete transactions pre-stamp duty deadline. As expected, in the past few weeks especially, we have seen conveyancing firms looking at resources and prioritising certain cases because of the artificial deadline that has been set which has skewed the marketplace. While it is buy-to-let purchases leading these developments, it's also the case that other purchases within those chains have been dragged into this and with the pre-Easter rush already in full effect we are seeing a considerable amount of ebb and flow in the market.
While our instructions continue to grow across sale, purchase and remortgage it is important for brokers who have clients with time-sensitive needs to ensure they are fully aware of which conveyancing firms are in a position to meet those needs. Plus, of course, where the case is more specialist – for example, limited company buy-to-let - it's important to know which conveyancers have the skills, resource and experience to deal with these cases. If brokers are in any doubt about which conveyancing firms to recommend, they should contact Broker Conveyancing and we can provide a steer in order to give their clients the best chance of meeting those deadlines or securing a firm which can cater to their needs.
In this type of marketplace, the price for such a service should not really figure – this is not a market where the cheapest is necessarily the best - and we would urge brokers to carry out their homework and use Broker Conveyancing to choose a firm that can best meet their needs, rather than simply offering the cheapest option."