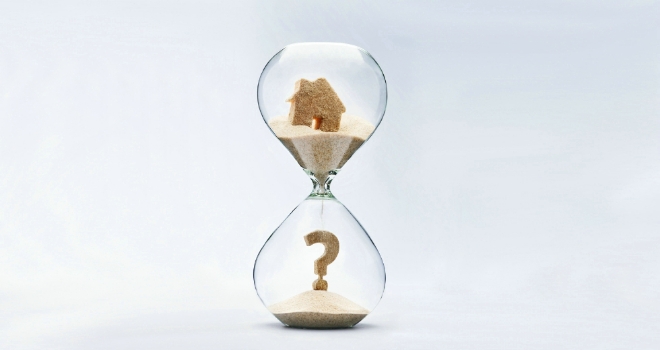 "This two-year product 'cash cow' favoured by some of the larger firms is fast becoming poor advice..."
Advisers and organisations who continue to focus on two-year mortgage 'churn' deals are delivering 'poor advice' to their clients, according to mortgage and protection network, JLM Mortgage Services.
With Brexit negotiations due to last another 18 months and the UK due to leave the EU in 2019, JLM has suggested those who are heavily promoting such deals are effectively dropping their clients into an uncertain environment when their rate ends in two years' time.
The network, which has 43 advisers across seven firms, believes a large proportion of intermediaries are influencing the market in favour of two-year deals in order to generate short-term increases in transactions and fees.
It argues that customers actually want three- to five-year deals, and that lenders are increasingly delivering these, however the market is still skewed in favour of two-year products which are unlikely to be in the client's best interest due to the high fees and the situation that might unfold in 2019.
Sebastian Murphy, Head of Mortgage Finance at JLM Mortgage Services, commented: "Client certainty about their monthly mortgage payments is a real want and need at present and we're seeing lenders recognising this by offering more longer-term, fixed-rate deals in order to deliver that. More three-year rates are coming onto the market, some from lenders like Halifax who traditionally haven't offered such products, and this is a trend we should all be encouraging. We're also seeing competitively-priced four/five-year deals that for existing borrowers with lower LTVs are going to be a great fit.
For those coming to their end of their deals now, those products represent compelling value and will take them through a potentially difficult period as the UK extricates itself from the EU. Unfortunately, there are still large numbers of advisers telling lenders that clients want two-year deals when that is patently not the case.
There needs to be some soul-searching from those who are pushing this fallacy because it's poor advice in this market, especially when longer-term alternatives, where any extra cost for the client is minimal, are so readily available. That's certainly not our approach as both advisers and a network that wants the best advice delivered to our clients."
Rory Joseph, Director of JLM Mortgage Services, added: "This two-year product 'cash cow' favoured by some of the larger firms is fast becoming poor advice, particularly when you timetable ahead and look at the environment clients will be dropped into in 2019. Who knows how the EU negotiations will unfold? Who knows how this might impact on the economy? Who knows what it will do to employment levels and, very importantly, interest rates?
Advisers, and the networks that look after them, are in danger here of being far too short-termist by shovelling these two-year deals down clients' necks when a three-year-plus deal would be far wiser, and would ultimately give the client some breathing space and stability about their mortgage payments when the UK leaves the EU.
There should be an adviser-led move towards three-year-plus products because that would mean the client coming to the end of that deal towards the tail end of 2019/start of 2020 at the earliest. At that point we'll have a much better idea of what the economic environment will be, plus the client will have had stable payments during that potentially difficult time. This is not the time to be churning deals in order to make a quick buck – clients certainly need better than this given what could lie ahead."