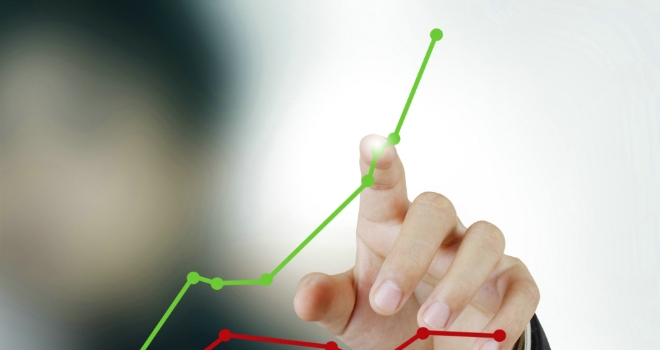 Principality Building Society has announced this morning that it has delivered a very strong financial performance and excellent trading results for the first half of 2016.
Wales' largest building society has exceeded £8bn in assets for the first time in the Society's history, supporting the priority to be a strong, resilient and safe home for members.
Graeme Yorston, Group Chief Executive at Principality Building Society, said: "I am delighted that our continued delivery of the strategy we set about implementing in 2012 has enabled us to deliver a very strong first half performance for the Principality Group. This strategy has been particularly important in creating a robust platform for further transformation and the ability to cope with some of the uncertainties we now face as we respond to the vote to leave the EU.
The strength of the Principality balance sheet puts us in a strong position and places us very well to cope with any downturn in markets that might follow the EU vote. We are in a stronger position than we were when we entered the last downturn in 2009 and, therefore, I remain confident about the future and our ability to protect and serve our loyal savers as well as continuing to support the housing market. The transformation of the core Building Society will continue as we reshape the business for the next generations while enhancing the service and products for our existing members."
Key Performance Highlights:
o Group assets exceed £8bn at £8.2bn
o Savings balances have increased by £298.7m
o Net retail mortgage balances of £5.6bn (31 December 2015: £5.2bn)
o Gross residential mortgage lending for the first six months of the year of £802.4m (30 June 2015: £554.7m)
o Pre-tax profits of £23.9m (30 June 2015: £23.2m)
o 85.7% of mortgages funded by savers (31 December 2015: 85.9%)
o Strong capital with a Common Equity Tier 1 ratio of 20.3%* (31 December 2015: 21.0%)
o Arrears levels remain consistently low, with the percentage of first charge cases greater than 3 months in arrears currently standing at 0.62% (31 December 2015: 0.62%)
Commenting on the trading performance, Graeme said: "The Group has delivered a very good trading performance in the first half of the year with profit before tax increasing to £23.9m. This means we have also been able to grow our capital base and have a solid balance sheet with net assets now of over £8bn. This has been achieved by again increasing our lending to people to buy homes. In the first six months of this year Group net lending increased by £364.5m."