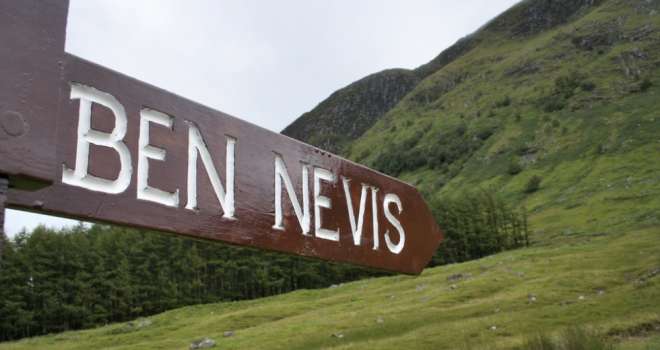 Not one's to shy away from a challenge, employees from conveyancing service provider, My Home Move, will be scaling Ben Nevis once again, as part of their annual Charity Trek.
On Saturday 30th June, 31 employees from My Home Move and Advantage Property Lawyers will be making the hike, to raise money for the good causes supported by the MHM Charitable Trust.
This is the second time that Conveyancing and Support team members from My Home Move have taken on this challenge, having already reached the highest point in the British Isles back in 2011.
Rob Gurney, Head of Legal Practice and Trustee for the MHM Charitable Trust, said "The annual trek is now into its 8th year, but Ben Nevis has by far been one of the toughest we have taken on. Every time we take on these challenges, I'm incredibly proud of the determination and enthusiasm that our trekkers show – backed by the support network that we have from colleagues and industry partners. Undoubtedly, Ben Nevis will put us to the test, however knowing how the funds raised by this challenge alone will make a difference to the people supported by our nominated good causes makes every step easier."
The MHM Charitable Trust, established in 2013, supports 5 organisations in the communities in which My Home Move and Advantage Property Lawyers operates, all of which help those dealing with homelessness. These include:
• The Bridge: From Homelessness to Hope in Leicester city centre
• The Hope Centre in Northampton
• The Mustard Tree in Greater Manchester
• The Snehalaya Children's Home in India
• Simon on the Streets in Leeds
Rob said: "We know from our research that homelessness is becoming a growing problem, with the number of rough sleepers increasing by 31% in the last 2 years.* With this in mind, being able to take part in charity events like this throughout the year, and seeing how the My Home Move community rallies behind these initiatives, is incredible. This year, we hit the milestone of raising £100,000 for the Trust, and I know that everyone at My Home Move is determined to push on to the next £100,000"