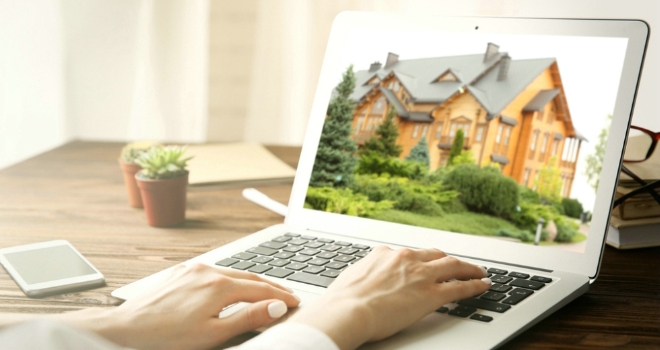 According to new research by LetBritain, nearly 13 million Brits have turned their back on high street estate agents in favour of online platforms.
An independent, nationally-representative survey of 2,000 UK adults commissioned by virtual letting agency LetBritain has revealed that over half (51%) prefer going online to buy the vast majority of products and services they use.
What's more, 45% favour online services over ones that require them to go into a physical premise, and 29% actively avoid those businesses that do not offer an online service. People in the capital are the most technologically demanding, with 62% of Londoners opting for online solutions and half (51%) consciously avoiding businesses that do not offer online services.
Across UK industries, the rise of digital solutions is enhancing the accessibility, transparency and quality of services available to consumers. In response, the majority of UK society (57%) believes that businesses without an online presence or that require a significant amount of offline communication will be replaced by online-only or app-based alternatives within the next 10 years – equating to nearly 30 million UK adults. This number rises to three in four in the capital.
In light of this, LetBritain's research found consumer dissatisfaction was particularly prevalent in the letting market, with both renters and landlords voicing their strong discontent at the lack of quick, accessible and easy online services available to those seeking to rent a property. With the annual rate of rental growth recently doubling in the UK, 31% of adults think that using high-street letting agents to rent out a property is outdated and overly-burdened by reams of paperwork.
In response to these widespread frustrations, one in four (25%) UK adults prefer to use online-only services such as Gumtree or Spareroom.com to source and secure a property, with 32% not having the time to use services or undertake transactions that require them to visit physical premises. This trend was particularly pertinent for Londoners – half of people (50%) in the capital rely on online services only when looking for a room or property to rent, with 55% not having the time to physically visit a property or office to undertake or complete a transaction.
Fareed Nabir, CEO of LetBritain, commented on the findings: "Over the past decade, online solutions have drastically transformed the way we conduct business. Today's research clearly shows that consumers not only expect but now demand that companies provide their services online. And on that point, the rental market is clearly falling short, with too many high-street real estate agents failing to embrace digital solutions, relying on cumbersome offline processes. For businesses in the rental market, the choice is simple – integrate and embrace online solutions or run the risk of being outpaced by changing consumer demand."