Nuclear bunker to be auctioned in Derbyshire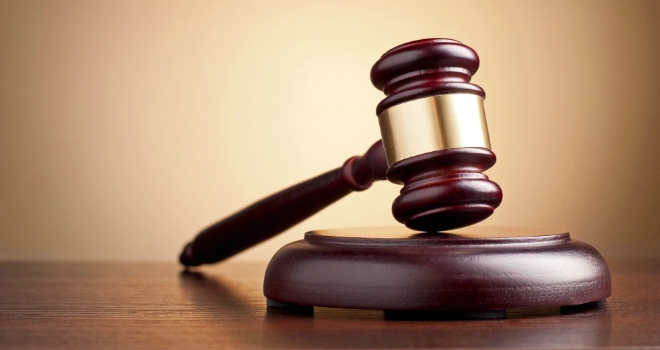 Cold war relic goes under the hammer
Derby-based property auctioneer Bagshaws Residential will be selling a former nuclear fallout observation bunker at its next auction event on 15 April 2014. The unusual lot, which is located next to the A514 Derby to Swadlincote road, has a guide price of between £2,000 and £3,000 and will be auctioned to the highest bidder at Derbyshire County Cricket Club.
A relic of the Cold War, this nuclear bunker could catch the attention of a military history enthusiast or someone who simply wants to get away from it all. The bunker, which is mainly submerged under the ground, can be accessed via a steel hatch leading to a ladder which descends into a single garage sized room. The property makes up for its lack of electricity, water and plumbing with heaps of character, historical significance and views across the countryside when you emerge from the hatch.
"I have worked in property auctioneering for 35 years and this is the first nuclear bunker I have been asked to sell," says Simon Gillibrand, Auctions Partner for Bagshaws Residential Auctions. "The seller has owned it for a number of years and is now on the look out for a buyer. I expect we might see a number of collectors looking at the bunker, especially those with interest in military artefacts."
Bagshaws Residential has looked into the history of the bunker and found that it was opened in 1961 by the Royal Observers Corps. It was used as a monitoring post and was finally closed in the 1990s and sold to a private buyer.
"The bunker also comes with some land so if you want to get away from it all this would be the ideal purchase," Simon continues. "We're not sure what level of interest we will get in this amazing piece of history but we are certainly looking forward to including it in our upcoming auction in April."
Join our mailing list: