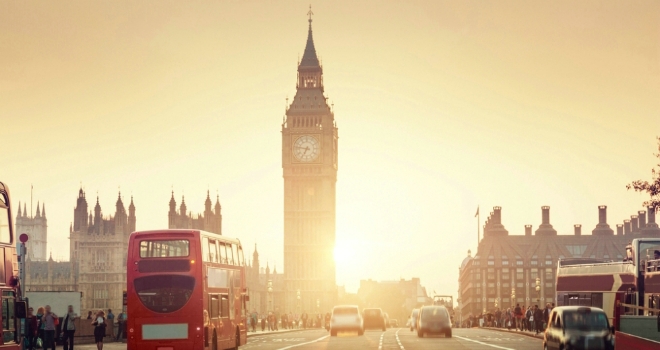 The latest data and analysis from property consultants, Strutt & Parker, has revealed that the residential sales market in Prime Central London has seen overall transactions rise 4.4% Q2 2017.
The data also shows that in the PCL lettings market, the take-up of new rental tenancies increased by 27.7% in Q2 2018 compared to the same period last year.
Strutt & Parker holds its residential house price forecast for both the UK (2.5% for 2018) and PCL, where prices are forecast to be flat in 2018 as a best case scenario, with a downside risk of -5.0%. PCL lettings prices are also forecasted to remain flat at 0%.
According to the Nationwide House Price Index, UK property prices grew 2.3% in the year to Q2 2018. Y-o-Y growth over the same period shows that on a regional basis the best performers have been the East Midlands (4.5%), West Midlands (4.3%) and Wales (4.1%). This level of growth is much lower than the best performing regions last quarter. Despite historically having one of the strongest growth rates in the UK, London as a whole continued to have the weakest growth in the country for the quarter (-1.9%).
Despite this dip in growth, it is worth noting that London prices are still 53% above the 2007 peak, while national house prices are 15.7% above 2007.
Guy Robinson, Head of Residential Agency at Strutt & Parker: "Since the chilly temperatures and snow that we saw in the early spring, the sun has been positively shining across the UK and the property market has been getting gradually warmer too. Transaction levels have been steady throughout April, May and June in comparison to last year. Homebuyers have got used to the climate of political instability, which seems here to stay, and they are no longer using Brexit or tax changes as an excuse for not making a move. However, the number of registered buyers is dwindling, although those that are contacting us are more focussed on their search, thereby sustaining momentum."
In PCL, transaction levels have seen an overall 4.4% increase compared to Q2 2017. This uptick in volumes is a positive sign for the market. However, this increase has masked the fact that the £2-5m and £5m+ brackets experienced -12.0% and -10.8% (respectively) on the previous quarter. It should be noted that transactions in PCL are dominated by the sub £2m bracket, accounting for circa 70% of total transactions.
Charlie Willis, Head of London Residential Agency at Strutt & Parker: "Transaction volumes in the PCL market remain low, but we have seen a slight improvement in sales since 2016. We are seeing competitive bidding for some stand-out properties. Larger family homes that might have been on the market for 12 months already are now moving and being picked up by families who have sat on the fence since December 2014 when major stamp duty increases were imposed. They are now moving as they realise there's no point waiting any longer as the Government is unlikely to change their stance on these higher level taxes and people can see the sense in buying now to lock in interest rates while they are still low."
In the PCL lettings market, the take-up of new rental tenancies increased by 27.7% in Q2 2018 compared to the same period last year and is down 16.1% on the five-year average for the second quarter. The Buy-to-let market looks to be relatively stable, albeit with subdued levels of new uptake. According to UK Finance, there were 5,500 new buy-to-let house purchase mortgages completed in May 2018 (most recent data released) showing a year on year decline of 9.8%. Additionally, there were 14,600 new buy-to-let remortgages completed in May 2018, resulting in a Y-o-Y increase of 15.0%.
Kate Eales, Head of Residential Lettings at Strutt & Parker: "Whilst lettings values have remained static in PCL since 2017, properties in the £700 to £1,000 per week bracket continue to show real movement. At the other end of the market, super prime is doing well, and we are seeing appetite for properties at £4,000 per week and over. The properties that are sticking are those in the mid-range which are in need of refurbishment. Although we are forecasting 0% growth in lettings prices for the rest of 2018, there are always exceptions to the rule and turnkey properties in amazing positions continue to achieve good rents."
In summary, total transaction levels for England and Wales look to be relatively equivalent to this time last year. However, in PCL despite transactions picking up over the course of 2017, they continue to be low by historic standards. With substantial economic and political uncertainty continuing, it doesn't look likely that this will change any time soon. With this in mind, Strutt & Parker's forecasts for UK and PCL performance have remained the same.
Vanessa Hale, Director, Research at Strutt & Parker: "We continue to hold our residential house price forecasts for sales and lettings as the wider economic and political uncertainty remains. We maintain that from 2019 onwards it continues to be extremely difficult to forecast the housing market with any certainty, but we would expect some bounce back and a return to growth once more stability has returned to the UK."