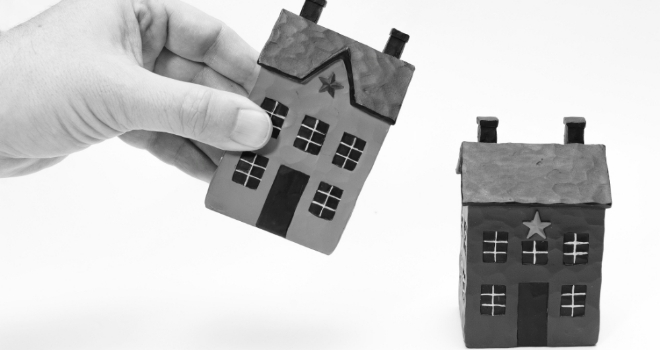 The latest estimates from HMRC have revealed that between September and October this year, residential property transactions saw a 1.7% increase and are up 9.2% against the same period last year.
According to the figures, the number of non-adjusted residential transactions was 13.3% higher than in October 2016.
Andy Sommerville, Director of Search Acumen, comments: "Sluggish and slow have been the recent words of choice to describe the UK's housing market, yet October's figures depict the contrary. Last month witnessed 2017's busiest month in terms of residential transactions, and a rise of almost 10% since the same point last year.
This surge in activity is positive, yet is merely papering over the cracks in terms of the market's long term prospects. The reality remains that millions within the UK are still excluded from entry to the property ladder while movement among existing homeowners is still relatively subdued.
Brexit aside, the Chancellor increasingly has no option but to put the UK's housing crisis at the top of his Budget agenda. We predict England's housing shortfall will reach a million by 2022. If government inaction to address this shortage continues, it risks becoming the UK's most critical domestic issue.
The UK needs to embark on the greatest construction drive we have witnessed in a century if we are to solve our housing crisis, and this can only be achieved with government support."
Jeremy Leaf, north London estate agent and a former RICS residential chairman, says: "On the high street, these figures are much more relevant than the boom and bust of house price rises and falls.
They bear out what we've seen in other recent reports that the market is proving much more resilient than we might have expected. However, the government could do much more to promote transactional activity which would benefit the WHOLE economy.
We are looking to the Budget to promote more supply to support additional transactions, not just push up demand and prices as some previous policy decisions have done."
Stephen Wasserman, Managing Director of West One Loans, comments: "The uptick in property transactions demonstrates the underlying stability of the sector, and is a positive message to the market ahead of Wednesday's Budget, which is expected to be largely housing focussed. It will take some time for the market to fully recover from the upheaval of stamp duty hikes and economic uncertainty caused by Brexit negotiations, but if Hammond scraps stamp duty for first-time buyers, as it's rumoured he may do so, we could see the market grow at a faster rate. It is crucial at times of uncertainty that investors understand all the financing options that are available to them, which includes specialist solutions such as bridging loans."
John Eastgate, Sales and Marketing Director of OneSavings Bank comments on today's property transactions figures from HMRC "Whilst more properties are changing hands than at this time last year, more can be done. Stamp duty, a subject of much speculation ahead of the Autumn Budget, remains a structural disincentive to move house, while falling real wages are also restricting affordability for those hoping to buy. However with housing looking like it will be central to the budget agenda, there may be some cause for optimism ahead."