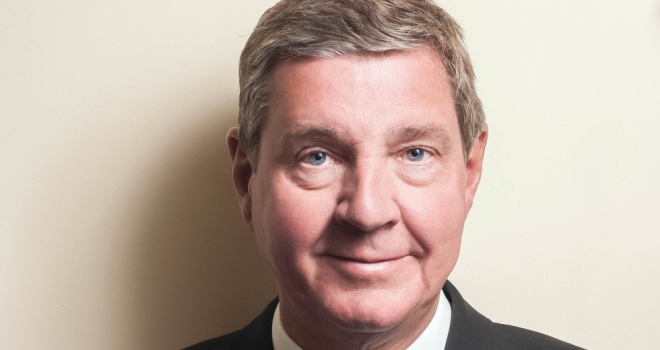 A new study by property management firm, Apropos by DJ Alexander, has found that continued uncertainty surrounding Brexit has depleted the number of cash buyers in the capital by over 50%.
And its not just in London. Over the last five years a fall of 47.4% has been recorded in the South West; a 36.3% drop in the South East; and a 0.9% reduction in the North West. In the UK cash purchases fell by 24.1% in England; dropped by just 1.3% in Wales; and increased by 4.0% in Scotland.
The figures across the UK vary but London has been hit hardest by the reduction in volumes reflecting the slowing property market produced by uncertainty over the economy and Brexit along with sky high price rises which make it less attractive to cash investors.
The capital has seen the average price paid for a cash purchase of a property rise by 142.7% over the last five years increasing values from £204,593 to £496,483 whereas the greatest average cash price paid across England was £233,523; in Wales was £157,825; and in Scotland £137,557.
Interestingly, buyers in London were the only area in the UK paying more for an average cash purchase compared to the average mortgage price. The average mortgage price for the latest figures is £466,885 whereas the average cash price is £496,483.
Additionally, the average mortgage price for the last five years has risen by 40.2% whereas the average cash price has gone up by 142.7%. In England the average mortgage price was £255,124; in Wales 164,228; and in Scotland £153,869.
David Alexander, joint managing director of apropos by DJ Alexander Ltd, had this to say: "These figures reveal a quite dramatic reduction in cash investors in property in London compared to the rest of the UK. The South West and, to a lesser extent the South East, have both experienced quite high falls in cash sale volumes but neither as strong as London. It has been well known that much of the price rises in London were driven by cash buyers moving strongly into the rental market but that this has now subsided for a number of reasons."
Clearly the uncertainty over Brexit and the likely impact this will have on the UK economy is playing its part. But there is also evidence that the increasing tax burden on investors may be coming into play as individuals and organisations with the capacity to invest anywhere in the world decide that the investment environment may have reached a tipping point where certain places which were previously extremely profitable such as London are now not quite the attractive proposition they once were. There may also simply be a reaction to the very high prices being paid."
David continued: "But it should be said that this is likely to be a correction rather than an evacuation from the London market. Given that cash purchasers were paying more in London than mortgage buyers it would appear that many had succumbed to investment fever and were perhaps paying more than they should have. This will undoubtedly change, and the market will correct itself as we have seen in London over the last 18 months or so with static or even falling prices beginning to make the price discrepancy between the capital and the rest of the UK less marked."
A point will come when investors start to think it is viable once more and money will return. Of course, this will not occur if, in the meantime, the UK economy is damaged by Brexit or by political interference which makes property investment less attractive."
David concluded: "It is always important in any investment to look at the long term. If you want out of your property investment in five years you are in the wrong place. Property must always be seen in the medium to long term even to the very long term. But equally the timing of when to jump in can be equally difficult. Prices are falling in London; would it make sense to invest shortly after Brexit is resolved? Maybe. Is it worth investing now for 20 years hence? Definitely."