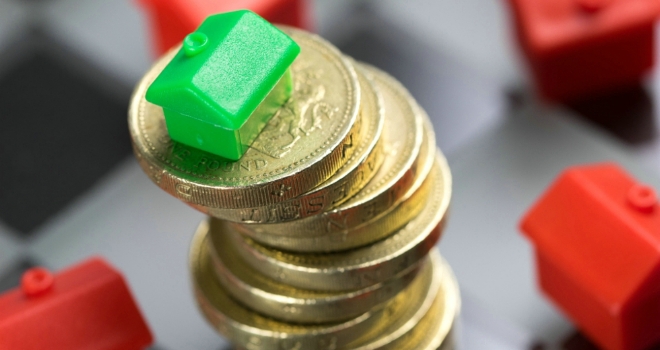 ""
The latest ONS house price index has revealed that average house prices in the UK increased by 7.7% in the year to November 2015, up from 7.0% in the year to October 2015.
House price annual inflation was 8.3% in England, 1.3% in Wales, 0.4% in Scotland and 4.6% in Northern Ireland.
Annual house price increases in England were driven by an annual increase in the East (10.2%), the South East (9.8%) and London (9.8%).
Excluding London and the South East, UK house prices increased by 5.8% in the 12 months to November 2015.
On a seasonally adjusted basis, average house prices increased by 0.8% between October and November 2015.
In November 2015, prices paid by first-time buyers were 7.4% higher on average than in November 2014. For owner-occupiers (existing owners), prices increased by 7.8% for the same period.
Brian Murphy, Head of Lending at Mortgage Advice Bureau (MAB), said: "House prices in November saw the biggest annual increase in eight months, despite traditionally being a quieter time in the housing market. Those lucky enough to already be on the property ladder are the clear winners of this boom, as homeowners trading up to the next rung take advantage of improving property values. Increased equity means even those not looking to sell can benefit by switching to a more affordable mortgage deal.

The heat is set to rise in the buy-to-let and second home market in the short-term, as buyers rush to complete before the changes to Stamp Duty kick in in April. In the long-term, the dearth of properties available combined with rampant demand means house price growth isn't likely to slow any time soon. This creates clear affordability concerns for first-time buyers.

Government schemes to increase affordable housing will put a bandage over the wound: but without a significant and sustained increase in the construction of new homes, the current housing crisis isn't likely to be cured any time soon."
Adrian Whittaker, Sales Director, New Street Mortgages, commented: "These figures from the ONS are typical of the strong growth that the housing market experienced last year, as house prices rose well above the level of inflation. A supply deficit and rising demand as more people looked to purchase property is squeezing the market, and this puts vendors in a position where they can select the most appropriate buyer."
Stephen Smith, Director, Legal & General Housing Partnerships, added: "House prices are continuing to rise well above inflation which is pricing many prospective buyers out of the market. Prices have also risen significantly on an annual basis, exposing the increasing gulf between supply and demand.
Suitably sized housing needs to become more readily available at both ends of the market, to enable first time buyers to take their first steps onto the housing ladder and help last time buyers to 'rightsize', making life better for all. The Government needs to build around 250,000 extra houses this year to give potential buyers any hope of finding their dream home. There are currently a number of constraints which elongate the house building process and the country should consider exploring alternative avenues to help speed up construction, such as modular housing."