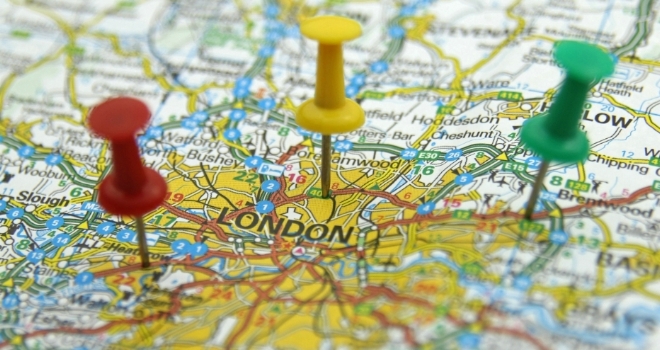 New analysis from haart has found that house prices across England and Wales in October rose by 3.9% on the month and by 1.1% on the year with the average house price now sitting at £231,085.
New buyer demand for homes fell by 6.5% on the month and is still down 4.6% annually. The number of properties coming onto the market has risen by 1% on the month, but is down by 7.5% on the year. This month there are 10 buyers chasing every property across England and Wales.
The market has become more efficient this month, as the number of transactions has decreased at a slower rate than the number of viewings. Meaning that buyers are choosing to look at more properties before they buy.
The average purchase price for first-time buyers has fallen by 9.3%, however is up by 0.1% on the year. This comes as the number of first-time buyers entering the market has fallen by 2.4%, and by 2.4% on the year.
Despite the fall in average prices, the average amount paid for a deposit has risen, by 0.5% on the month and by 16.2% on the year.
Paul Smith, CEO of independent estate agent, haart, comments: "It is encouraging to see a surge in London property market activity in the weeks since the Chancellor's Budget announcement – 14% more buyers have put their property on the market than last month, and 15% more than last year. This renewed confidence is also reflected in price growth. London buyers paid £33,545 more for their homes in November, compared to the same month last year. We can expect this normal level of house price growth (3-4%) to sustain into the New Year.
Once the Christmas lull is over I expect we will see a surge in transactional activity across the whole country. We see some of our highest website traffic all year on Boxing Day, as potential buyers use their time off work with family to make preliminary searches for a move in the New Year, and next year 'would be' first-time buyers have more of a reason to take the plunge.
In 2017 we saw some of the highest net completions for new homes in years – and I predict this trend to continue next year, and the 'New Homes' market will be an increasingly important part of the industry, and begin to improve on the amount of UK stock. However it is crucial that we build the right type of homes that meet the UK's needs. One and two bedroom apartments are all well and good but we need new homes for families to free up stock lower down the ladder.
The number of landlords registering to buy is still down 38% on the year, and we continue to see more leaving the market every month. This is having a knock on effect on sales to landlords, which means fewer properties available for renters again next year, and therefore higher rents. It is highly unlikely that the Government will look at stamp duty again any time soon, so we can expect the buy-to-let and rental market to continue to suffer next year."