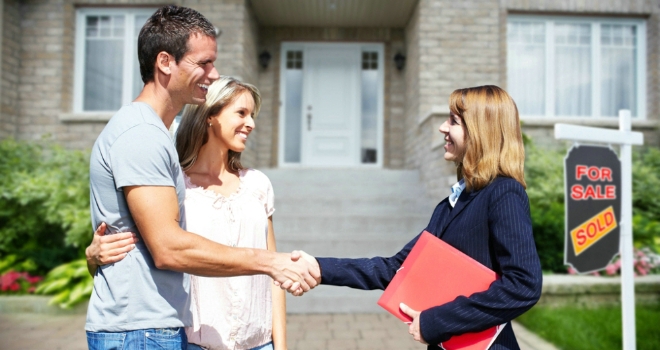 According to the report, during 2017 there were 365,000 first-time buyers, the highest volume for 11 years which equates to an annual increase of 7.4%.
The increase doesn't appear to have affected by the number of first-time buyer completions falling by 5.2% in December.
Other highlights from the analysis included mortgage lending for first-time buyers, home movers and buy-to-let purchases all saw a fall in December 2017 compared to the previous year. Home mover completions fell by 4.7% and remortgage lending dropped by 7.4%.
For buy-to-let, purchases were down by 17.2% and remortages fell 11.6% by volume.
Paul Smee, Head of Mortgages at UK Finance, said: "2017 saw the number of first-time buyers reach its highest level in a decade, which is welcome news for those getting started on the housing ladder.
But although the market remains competitive there is no room for complacency, with weaker December figures consistent with our market forecast of subdued growth this year. We are also seeing a less buoyant buy-to-let market, which continues to be impacted by recent tax and regulatory changes. This will continue to flatten gross lending volumes this year.
James Cameron, director of estate agency Vesper Homes, had this to say: "The uplift in first-time buyers seen last year comes as no surprise to estate agents as we have sold a number of flats to those getting on the ladder for the first time. When it comes properties costing less than £350,000 in London, once you take into account taxes, agent fees and mortgages it doesn't make it economical for landlords to rent them as they just cover the cost. Landlords are therefore selling up so they can invest outside of London or trade up to a larger property which frees up the smaller ones for first-time buyers.
Jeremy Leaf, north London estate agent and a former RICS residential chairman, had this to say: "These figures don't tell the whole story. December results are notoriously difficult to use to identify a trend because of the peculiar nature of the festive season where people often put decisions on hold. What we do know is that this year has started fairly typically in that viewings and instructions are up although buyers are naturally nervous about making commitment until they see which way prices are moving.
Encouragingly, first-time buyers are starting to replace investors at the smaller property end of the market which is good news because they buy at the bottom and trade up whereas investors tend to buy there and stay there."
John Phillips, Just Mortgages and Spicerhaart group operations director, commented: "The latest figures from UK finance show that 2017 saw the highest number of first time buyers in over a decade. There were 365,000 new purchases last year, which is a 7.4per cent rise on 2016 and the highest number since 2006.
This is fantastic news for the mortgage market, showing that initiatives like help to buy and the stamp duty rules brought in in November are having a hugely positive impact. First time buyers have never been in a better position and the injection of capital into the market through these first time buyer purchases will have a positive effect on the whole sector.
December is traditionally a quieter month for mortgages, so it is no surprise we saw a drop on November's figures, but we are now heading into a traditionally buoyant time for the housing market. Purchase and remortgaging will continue to rise as the appetite for first time purchases continue, and those coming to the end of fixed rate and interest only deals look to take advantage of record low rates."
Jonathan Sealey, Hope Capital's CEO, says "Following the governor of the Bank of England's clear indication to expect further interest rate rises, sooner than was expected, the trend at the end of 2017 looks set to continue. If interest rates rise it will put more pressure on first-time-buyers' affordability, which could stagnate what has been the most buoyant aspect of the housing market. It is likely to be the remortgage market that becomes dominant. There could be some good deals on longer-term fixes as lenders, with targets to meet, look to increase their share of the remortgage market."
Sam Mitchell, CEO, online estate agents HouseSimple.com, said: "There aren't enough transactions going through at the moment and it's not simply down to lack of supply.

We are seeing much more of a disconnect between buyers and sellers. The gap appears to be is widening between asking price and the sale agreed price. In London especially, sellers and buyers don't appear to be on the same page.

The assumption is that sellers are putting their properties on at over-inflated prices. But that's not the case. The issue is that the price sellers are realistically hoping to achieve and buyers' offers, are streets apart in a growing number of cases."