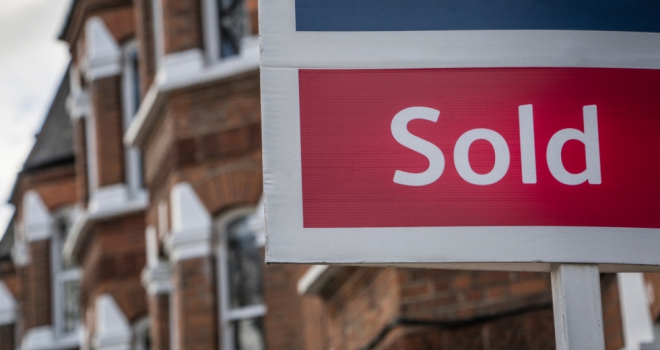 Bryan Mansell, CEO, explains: "Like any large country, the UK has huge regional differences and this feeds into the property market as well.
"There has never only been one market that moves in perfect unison, but across the UK there are 400 or so different micro-markets, all singing to their own tune."
He adds that some of these are buyers' markets, like London, while most are a sellers' market irrespective of the current state of play nationally.
Some commentators have been suggesting that we are now entering a buyers' market thanks to the softening of the market after a few years of record-high prices and activity, fuelled by the pandemic and the stamp duty holiday.
Now that the cost-of-living crisis is really starting to bite, with soaring inflation, rising interest rates and rapidly increasing bills on everything from food and energy to fuel and public transport, some suggest that the market is shifting, with supply starting to catch up with demand.
But this disregards and misunderstands the local, down-on-the-ground experience of buyers and sellers, Mansell argues.
He says: "While London has been more of a buyers' market, the same can't be said for other parts of the country which are, in many cases, still very much working in favour of sellers.
"In truth, we need to move away from these labels and start concentrating on making the market better and fairer for everyone, regardless of whether it's a buyers' market or a sellers' one. The way to do that is to speed up momentum on upfront material information, which thankfully looks to be remaining separate from the current political uncertainty at Westminster, and to consider pilots on things like digital reservation agreements."
In fact, according to Mansell, supercharging the property's digital revolution is crucial in reducing the number of property sales that fall through and providing greater balance and speed to the market.
He concludes: "If we're truly to solve the supply/demand imbalance, and some of the dysfunctionality of the UK market, digitalisation is key. If more sales are going through successfully, in a quicker fashion, with less of the current complexity and issues that occur, then whether it's a buyers' or sellers' market will become a bit of a moot point, because all sides will be much happier with the process and more willing to list/buy.
"Examining things on a national basis can be helpful in some ways, and makes for easy headlines and comparisons, but in reality, that's just not the way the property market works. The market in London is vastly different to the one in Lancaster, and so trying to treat everything as a homogeneous mass means we're not then dealing with the more specific and hyper-local issues."