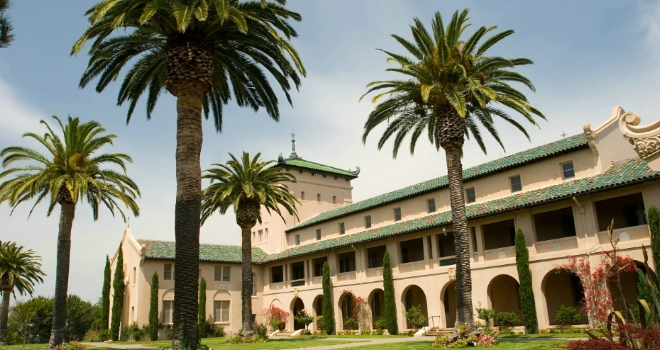 ""
Commercial real estate debt programme grew to €6.7 billion with €2.3 billion of volume of transactions made in 2012

AXA Real Estate Investment Managers ("AXA Real Estate"), the leading real estate manager in Europe announces that in 2012 it increased transaction volumes by €1.1 billion, or 18%, to €7.3 billion (completed or signed) (2011: €6.2 billion) and raised €7.4 billion of capital.

A breakdown of transactions shows that AXA Real Estate, on behalf of clients, remains a net buyer of property with a trend towards larger assets while Germany became its most active market for acquisitions:

12% increase in property acquisitions over the year to €2.9 billion (2011: €2.6 billion) versus constant sales volumes of €2.1 billion (2011: €2.1 billion), repeating the 2011 trend of being a net purchaser. A breakdown of key activities and trends is as follows:

­ The largest year-on-year increase in acquisition volumes was in Germany, which was also AXA Real Estate's most active market, accounting for 41%, or €1.21 billion, of the total, compared to just 10% or €260 million in 2011. Switzerland was in second place with 31% (€908 million) of total acquisitions, compared to 17% (€442 million) in 2011. The United Kingdom was next, with 16% (€460 million) of the total, compared to 26% or € 676 million in 2011. France, which saw the most activity in 2011, with 42% (€880 million) of acquisitions, moved to fourth with 11%, or €314 million in 2012. Spain accounted for just 1% or €33 million

­Once again, France was the most active market in terms of sales, with 47% of the total, or €980 million (2011: 67% or €1.4 billion), followed by the United Kingdom at 22%, or €460 million (2011: 15% or €315 million), Germany at 16% or €340 million (2011: 10% or €210 million), Switzerland at 3% or €71 million (2011: 5% or €105 million) and the remaining 12% or €260 million spread across Europe

AXA Real Estate undertook some of Europe's largest and most high profile acquisitions of 2012. At the same time AXA Real Estate continued to demonstrate its ability to bring together like-minded investors with similar requirements and strategies by structuring joint venture and/or club deals for its clients; including:

­In Germany, the €784 million purchase from RBS of Die Welle in Frankfurt and Neues Kranzler Eck, in Berlin, in joint venture with Norges Bank Investment Management

­ In the UK, the €392 million forward funding of a 37,000 sqm office development in King's Cross London, 50% prelet to, and being developed by, BNP Paribas Real Estate

­ In Switzerland, the €311 million the acquisition of 53 Bahnoff Strasse, an office and retail property on one of the world's most expensive and exclusive shopping avenues

­ In France, the €148 million acquisition of Carré St Germain, a prime retail and office property in the 6th arrondissement in Paris from Gecina and the sale of 8 Place Vendôme to the State Oil Fund of Azerbaijan ('SOFAZ') for €135 million, its first real estate investment in France

AXA Real Estate is currently developing around 1 million sqm of space with a gross development value of €4 billion across the office, residential, retail, logistics and hospitality sectors

Overall AXA Real Estate increased its total assets under management to €45.3 billion as at 31 December 2012 including €19.8 billion of offices, €7.3 billion of retail, €5 billion of residential, €2.5 billion of industrials/logistics, €1.6 billion of hotels and €750 million of alternatives.

Continued successful growth of the market leading real estate debt platform

During 2012 AXA Real Estate grew its commercial real estate debt programme to €6.7 billion and increased volume of transactions to €2.3 billion (2011: €1.5 billion), confirming its platform's position as the most advanced and largest of any of the real estate investment managers active in the CRE loans market in Europe.

Significant capital raising success and innovative new product launches:

AXA Real Estate raised over €7.4 billion in new capital in 2012 from over 50 European, North American, Middle Eastern and Asian investors and launched several new and innovative funds and products, with highlights of the year including:

­Announcing the closure of Development Venture III in January 20122 with €588.5 million raised, of which 65% was from investors in AXA Real Estate's previous two Development Venture funds

­ Launching the UK Long Lease Property Fund which is dedicated to institutional investors with long term liabilities such as UK pension funds, at the end of December having raised an initial £125 million, with a target fund size of around £1 billion over the next five years

­ Raising €209 million for the Caesar Fund3, the first pan European office investment vehicle dedicated solely to Italian institutional investors, surpassing its ambitious target equity and providing a total potential fund size of around €420 million once fully invested

­ First close of the Tokyo Office Fund, providing up to ¥10 billion (€100 million) of equity to invest in mid-size Tokyo offices

­ Launching its dedicated Alternatives Business Line which aims to double alternative assets under management to €1.5 billion within three years.



Pierre Vaquier, Chief Executive Officer of AXA Real Estate, commented:



"2012 was a year of significant achievement for AXA Real Estate. We are very proud to have fulfilled our aims of markedly growing assets under management, developing new and innovative investment products for our clients, while leveraging the expertise of our truly pan-European network to source attractive acquisitions and make timely disposals on their behalf.

We have also further established our position at the forefront of the European commercial real estate debt market and believe our almost €7 billion platform is the largest, most well established and geographically diverse platform outside of the traditional bank lenders."

Anne Kavanagh, AXA Real Estate's Global Head of Asset Management and Transactions, commented:

"2012 has been an extremely busy year for AXA Real Estate in which we have been able to significantly surpass an impressive 2011 by growing transaction volumes to €7.3 billion. We have made a series of landmark transactions during the year, right across Europe and covering the full risk spectrum. By utilising our network of local teams across Europe we have also continued to manage our investment portfolio assets well, to ensure we are best able to both safeguard and create value on behalf of our clients. "