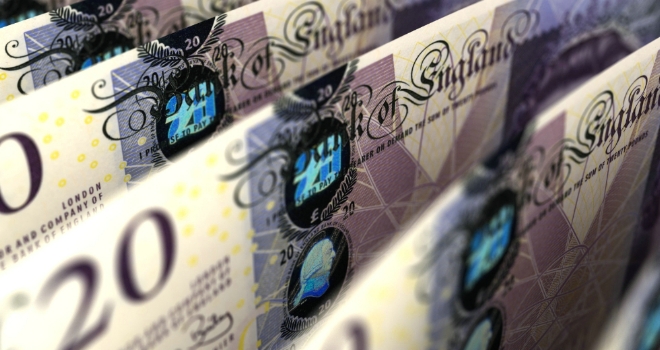 The rising number of landlords buying in cash means that over the last year they spent more than at any time in the last decade.
Over the last 12 months landlords buying in cash bought £21.0 billion worth of homes which is £0.2 billion more than in 2016 and a 32% increase on 2007 when they spent £15.9 billion. Much of this cash has come from landlords remortgaging to take equity out of homes they already own.

The proportion of landlords buying in cash has steadily increased over the last two years. Over the last 12 months 65% of all homes bought by a landlord were paid for in cash, surpassing the previous high of 60% set in 2011. This is the highest figure since Countrywide's records began in 2007, a year when 60% of buy-to-let purchases were paid for with a mortgage.
Landlords buying in Northern England and Scotland are most likely to buy in cash. Seventy-eight per cent of privately rented homes bought in the North East over the last 12 months were paid for in cash, with cash landlords spending £3.17 for every £1 spent by a landlord using a mortgage. Landlords buying in London are the most likely to use a mortgage. London is the only region where mortgaged landlords outspent their cash backed counterparts - £1 for every 67p.

The annual rate of rental growth slowed between September and October with the cost of the average new let in Great Britain rising 0.5% over the last year to reach £958 per month. Excluding London however, where rental growth dipped back into negative territory, rents rose 1.2% over the last 12 months. The Midlands and Wales continued to be the drivers of rental growth, where rents rose 2.2% and 2.6% respectively over the last year.

Johnny Morris, Research Director at Countrywide, said: "Landlords have increased their housing wealth considerably over the last 10 years. This means cash purchases are steadily becoming a bigger part of the market. But a landlord buying with cash will often have a mortgage either on their personal home or other properties in their portfolio. Rising prices have allowed landlords to take equity out of both their personal or other rental homes to expand their portfolios.

Rental growth across Northern England has slowed under pressure from record numbers of new landlords. But it's a different story across the Midlands and parts of the South where rents are once again nudging upwards. It looks like the last effects of the investor stamp duty surcharge have finally worked their way through the system."