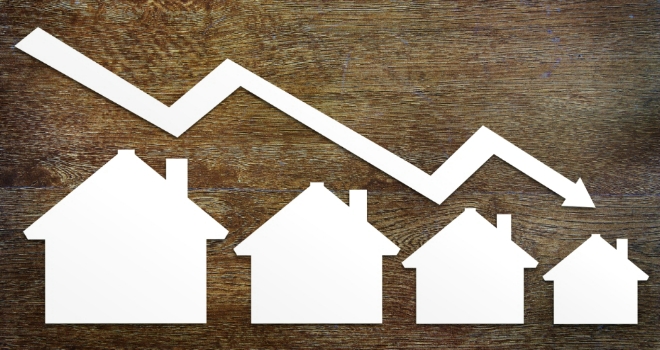 The latest data and analysis from ARLA Propertymark has revealed that the supply of rental stock and demand from prospective tenants was down in October signalling the first signs of a market slowdown.
According to the figures, during October, the number of properties letting agents managed per branch fell to a 12-month low. On average, each branch had 182, down from 189 in September. This figure has not been so low since October 2016, when agents manged 180 on average. Supply also dipped in October, from 79 prospective tenants registered per branch in September, to 69.2
Rent prices
The number of tenants experiencing rent increases fell to the lowest level since December 2016. Just over a fifth (22 per cent) of agents witnessed landlords hiking rent costs, down from 27 per cent in September, and a high of 35 per cent in August.
In line with this, the number of tenants successfully negotiating rent reductions increased marginally from 2.4 per cent in September to 2.5 per cent. This figure also hit an extreme in August, bottoming out at two per cent – the lowest seen since May 2016.
David Cox, ARLA Propertymark Chief Executive, said: "While this time of year is one of the busiest for people buying and selling properties, it's typically slower for the rental market. A large number of tenancies are agreed over the summer, meaning both supply and demand are usually lower in the Autumn. However, a lot are also agreed in the New Year and if stock remains low, competition for properties among prospective tenants will increase, which will in turn push rents up, so we must see an increase in supply over the next two months.

With that in mind, it's good news that the recent spate of rent increases we've seen seems to have slowed, but 22 per cent is still high. The cost of living continues to rise and for many, the dream of homeownership is too far out of reach. Last week's news that Stamp Duty will be cut for first-time-buyers will mean consumers feel more positive and will hopefully go some way towards helping more people get onto the housing ladder. But if rent costs continue to rise, it will forever be an unreachable aspiration for many."