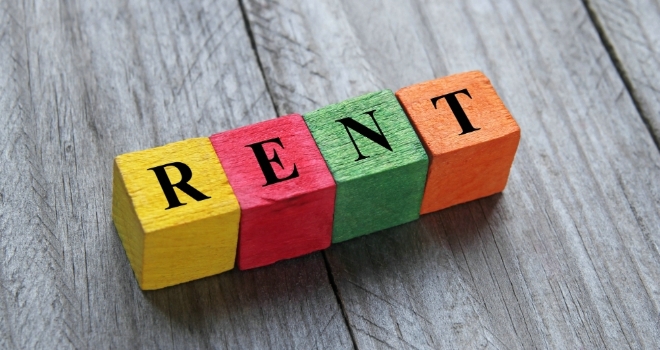 The latest data and analysis from HomeLet has revealed that the private rental market ended 2017 with rental price inflation moving marginally higher.
According to the report, rents in the UK rose by an annualised average of 1.7% during December, reaching £907 compared to £892 in the same month of last year.
Rental price inflation was much more stable over the course of 2017; by contrast, rents in 2016 regularly rose at an annual rate of more than 4% in the first half of the year, before rental price inflation dropped back in the second half.
Rental price inflation remains modest by recent standards. In December 2015, rents were up 3.7% on the same month of 2014, in a year when rental price inflation never fell below 3.5%.
The data for December 2017 also means it is likely that rents rose at a slower rate than general inflation in every month of last year, with inflation on the consumer price index measure running at 3.1% in November, the most recent period for which official statistics are available. The last time that average rents rose more quickly than inflation was December 2016, when the HomeLet Rental Index recorded an increase of 1.7% compared to a CPI reading of 1.6%.
The East Midlands recorded the highest rate of rental price inflation last month, with rents that were, on average, 4.6% higher in December 2017 than in the same month of 2016. Rents in the East Midlands now average £611 a month, remaining lower than most regions of the country other than Wales, and the North East. Rental price inflation exceeded 3% in three other regions last month: the South-West, the North-East and Northern Ireland.
By contrast, the South-East of England was the only region to register a fall in rents last month, with average rents in December down 1% on last year; rents in the South-East fell on an annualised basis in every month of 2017. Rents in Wales were completely flat last month, with every other region of the country seeing at least some increase.
December's 1.0% increase in rents in London means the capital saw positive rental price inflation compared to December 2016, despite registering falling rents in five months of the year. The average tenancy agreed in London last month cost £1,524, compared to £1,509 a year previously. Stripping out the effect of London rents from the national picture, rental price inflation across the UK would have been 1.9% last month rather than 1.7%.
Martin Totty, HomeLet's Chief Executive Officer, had this to say: "2017 was a year in which rental price inflation was modest; we actually saw average rents across the country fall during May and June, and while this was not repeated during the second half of the year, we remain some way off the much higher levels of rental price inflation that prevailed in 2015 and much of 2016.
We continue to see a very mixed picture regionally: in areas of the country where rents rose less quickly in 2015 and 2016, rental price inflation was much higher last year; by contrast, those areas where rents were previously rising fastest have been seeing much more modest increases."