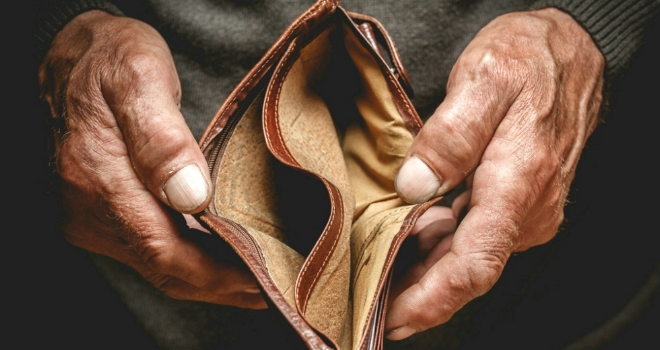 "Smaller landlords hoping for a steady income in retirement are now worrying that their properties won't even cover their own costs."
Nearly one million private landlords face a "pension black hole" after new laws and regulations mean the income from their properties won't sustain them in retirement, according to research from MakeUrMove.
It found that 43% of the UK's private landlords invested in a property to provide for themselves in their retirement, with many actively encouraged to do so as a safe, secure retirement option. However, changes introduced by successive governments mean their pension pots are now at stake.
Three quarters of those landlords say they will consider selling their properties if they start to make too small a margin, or fall into the red due to additional costs.
A surge in supply of properties on the housing market could mean these landlords struggle to sell, leaving them unable to cash in their pension investment or being forced to sell for less than anticipated, leaving them unable to enjoy their retirement.
The problem disproportionally affects older landlords, who have little time to make changes before they need to rely on their properties for a retirement income, with those over 55 most concerned about making too small a profit on their properties.
Investing in property as a pension plan is more prolific in the over 35s, with 47% of this age group admitting to doing so, compared to just 24% of their younger counterparts.
Alexandra Morris, managing director of MakeUrMove, said: "Smaller, casual landlords have been impacted by rising costs of managing their properties, with 38% citing the high cost of repairs as one of their biggest concerns.
"The problem impacts landlords with a buy-to-let mortgage the most severely, as these additional overheads, combined with recent changes to the private rental sector, mean smaller landlords hoping for a steady income in retirement are now worrying that their properties won't even cover their own costs."
Eileen Cooper, a landlord with two properties, has felt the impact of changes first hand. As a self-employed, part-time landlord, Eileen was relying on the rental properties to provide an income later in life.
She said: "We planned to buy another property once the mortgages on our current rental properties are paid off, however we have now decided against this due to the new laws and regulations brought in by the Government, along with the ongoing changes to the tax system, which make it much less viable as a long-term investment.
"Due to changes in laws and regulation, the time required to manage the properties isn't worth it."