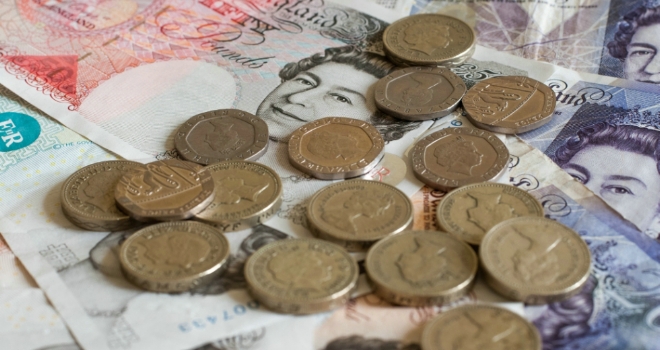 As wages struggle to keep up with house prices and rents, there is growing concern over housing affordability in the UK.
A new YouGov survey, commissioned by TheHouseShop.com, aimed to discover how much of Brits' income is being eaten up by housing costs each and every month.
Respondents were asked to take into account all the main costs associated with their primary home, including ground rent, maintenance and service charges, alongside rent or mortgage payments, in the hope this would provide a better overview of their total housing costs. Regarding "monthly income", respondents were asked to include any income from pensions, benefits, Buy To Let properties and any other sources alongside their salary. This should mean that the results provide a more accurate reflection of affordability across a range of circumstances.
It is generally accepted that for housing to be genuinely affordable, people should spend no more than 30-40% of their monthly income on rents, mortgage payments, or other housing related costs. However, the latest research from property marketplace TheHouseShop.com paints a worrying picture for renters in particular, as almost 1 in 4 private tenants (24% excluding "don't know"s) admitted to spending over half their income on housing. This is significantly higher than the 1 in 10 figure for all Brits.
The results showed that mortgaged homeowners are definitely in a stronger position than tenants when it comes to affordability, with 15% of mortgaged homeowners spending more than half their incomes on housing, compared to the 24% of private renters saying the same.
Almost half of mortgaged homeowners (44%) are spending up to 30% of their monthly income on housing, which is perfectly within the affordable range. However, just 1 in 5 private renters (20%) can say the same - or less than half the proportion of mortgaged homeowners.
Part of the reason for the mismatch in affordability between renters and homeowners could be the sizable number of homeowners taking advantage of low interest rates and making interest-only mortgage repayments, which will substantially lower their monthly costs.
When looking at the mean percentage of income spent on housing, private renters are paying almost 30% more than mortgaged homeowners - with 42.5% for private renters and 32.9% for mortgaged homeowners.
Worryingly, around 1 in 6 private renters (16% excluding "don't know"s) said they are currently spending over 60% of their monthly income on housing, leaving little wiggle room to cope with any unexpected expenses.
Nick Marr, co-founder of TheHouseShop.com, comments on the tough position that many renters find themselves in: "Renting in the UK at the moment is a bit of a Catch 22. As tenants spend more and more of their income on rent and other bills, their ability to save for a deposit and benefit from the lower monthly payments offered by many mortgage deals diminishes significantly."
For anyone spending more than half their monthly income on housing, even a relatively minor unexpected expense can pose a serious problem. Our YouGov research shows that almost a quarter of tenants renting from a private landlord are currently facing this situation. If your car breaks down or you accidentally damage your phone or laptop, you may find that you have to choose between paying your rent in full or getting them fixed. - and that is an unpleasant scenario for anyone to find themselves in. With this in mind, it is easy to see how tenants can quickly become stuck in the renting cycle and never achieve the level of stability and comfort they crave."
Perhaps unsurprisingly, there was also a substantial difference in the results for different age groups, with older generations typically reporting much more affordable arrangements (as demonstrated by the chart below). For example, almost 1 in 5 (18%) 25-34 year olds are spending more than half their income on housing, compared to less than 1 in 20 (4%) in the 55 and over age group.
Older generations were much more likely to spend just a small percentage of their monthly income on housing, with 25% spending between 1-10%, and a further 17% spending 11-20%. This means that 42% of the 55+ age bracket are spending no more than 20% of their income on housing each month.