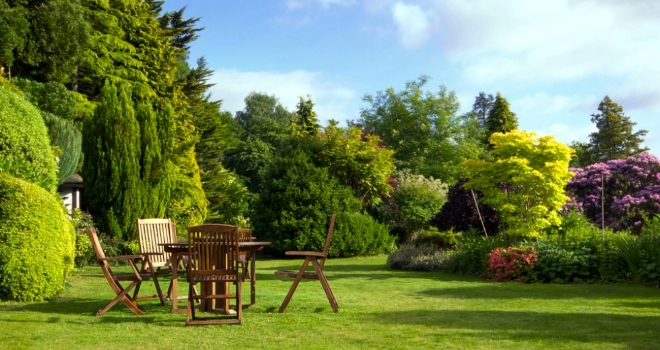 According to a new survey of 1,013 UK homeowners carried out by interiors retailer, Furniture123.co.uk, has revealed that after neglecting their gardens during the winter months, 68% of Brits will venture out into their outdoor spaces this week to prepare their gardens for the summer season ahead.
Hosting BBQs and outdoor gatherings was found to top the list of reasons why Brits plan to focus their efforts on upgrading their garden, this weekend (42%).
Renovating the space to allow their children to play outside took second place for a third (33%) of the nation, while 27% of competitive Brits confessed to trying to one up their neighbours with their gardens.
When questioned on what garden purchases need to be made ahead of summer, outdoor furniture topped the garden shopping list for 43% of the nation.
BBQs were found to be an essential for 40% of British homeowners, while plants and lawns are a priority purchase for 38% of seasonal gardeners.
Children's play equipment was found to be fourth on the list of garden essentials for 32% British households, with garden heaters (26%) completing the top five.
Mark Kelly, marketing manager at Furniture123.co.uk said: "It's great to see that so many Britons are preparing to make the most of their outdoor spaces and planning to update them for the summer season ahead. The bank holiday weekends will allow extra time for renovating outdoor space and simply enjoying the great British weather.
There are many studies that have found numerous health benefits of spending time outside therefore it's encouraging that Britons are planning on spending some much needed time in the sun with their friends and family.
It can be expensive renovating the whole garden and furnishing outdoor spaces, therefore we recommend UK homeowners take advantage of the sales over bank holiday weekends and possibly buy a few items each month to reduce paying for everything in one go."