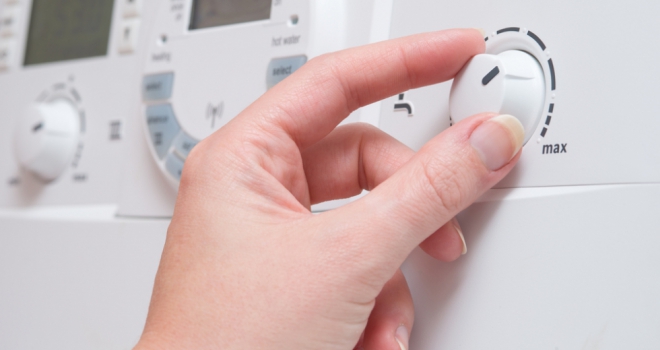 The latest research by Direct Line Home Insurance has shown that seasonal surge charges are hitting the average homeowner for up to £3,600 a year on repair work that is carried out at the busiest times.
According to the findings, costs for commonplace repairs such as; fixing roofs, repairing boilers and reinstating electrics can rise by as much as 350% when work is carried out in the winter vs. summer.
These costs increase seasonally for a variety of factors, for example, the costs for roof repairs increase during periods of bad weather, as demand is high resulting in scaffolding being charged on a supply and demand basis, therefore increasing costs. The same applies to roofers who reduce rates in the summer months when they are less in demand.
The study uncovered that in most cases householders could save themselves up to £3,600 a year, as the majority of these issues can be spotted and rectified months before the work becomes essential, including; old mortar crumbling, cracked flashing and moss gathering on your roof, missing or dropped tiles, signs of wear and tear and puddles on flat roofs,cracks in your chimney stack, water in your guttering and standing in outside drains.
Dan Simson, head of Direct Line home insurance, said: "Whilst bank holidays might seem like the ideal time to get a handyman round, our research has found that it can be an unnecessary financial drain, especially at certain times of the year. Our claims have seen a number of unfortunate cases where an existing and often easily remedied issue is exacerbated by bad weather, resulting in significant further damage to homes and in turn doubling or even tripling the cost of the repairs.
The last thing a person wants when dealing with severe damage to the home is to be handed a huge bill. We hope this announcement will help put money back into the public's pockets."
Direct Line has compiled its top tips on actions to take throughout the year to avoid losing out:
Monthly
1: Check smoke and carbon monoxide detectors - replace batteries, if needed
2: Check for damp - act early if you see a damp patch appearing on a wall or ceiling - the quicker you address the problem, the cheaper it will be to repair
3: Check all locks and deadbolts on your doors and windows - if anything doesn't work properly, replace it
4: Check out that funky smell – an unusual aroma can alert you to a leak, crack or blockage in your drain, make sure you investigate before it becomes worse than just a bad smell
5: A good rule of thumb on roof problems is to look at the neighbours and try to spot any differences
Quarterly
6: Check your gutters - bird nests, clumps of leaves, moss and mud can cause build-up of water causing your gutter to collapse or the water to find its way inside
7: Bleed your radiators - a radiator full of air is a radiator only operating at half-power, although make sure you do this when they are not in use
8: Remove showerheads and clean out any residue - this extends its life and can improve water pressure
9: Avoid booking repairs on bank holidays as these are the dates when surge pricing hits the hardest
Annually
10: Get your boiler serviced - major boiler repairs or replacing an unloved boiler can be costly
11: Get your chimney cleaned (if you have one) – blockages and built up ash can cause chimney fires, so an annual sweep is a must
Spring
12: Check the roof from the street outside and pop up a ladder for a closer look – if you can't get up a ladder try using Google Street View, as damage can often be seen here
13: Look out for loose or cracked masonry - just like mice or rats, water is always looking for a weak point to get into your home
14: Check the exterior drainage – water should flow away from the house and puddles should not stand around your home for more than 24 hours. If water stays, or moves toward your foundations, you should check your gutters as they could need cleaning
Summer
15: Schedule any roof repairs you spotted in the spring, repairs are often cheaper in the summer due to less demand and your home will face fewer challenges from the elements
16: Fix cracked pipes and drains whilst they are not tackling heavy downpours
17: Check driveway/pavement for cracks - make sure you re-seal them before winter, as water can freeze and expand in the cracks, increasing the damage
Autumn
18: Check your gutters - bird nests, clumps of leaves, moss and mud can cause a build-up of water causing your gutter to collapse or the water to find its way inside
19: Check your attic for insulation, leaks, hiding birds or pests, etc. – http://lifehacker.com/5585842/perform-a-basic-roof-inspection-to-spot-problems-early it is easy to do when you know what to look for
20: Check your basement for cracks or leaks, dampness and mould
Winter
21: Leave the heating on at approximately 15 degrees to avoid pipes freezing
22: Lift your loft hatch so the warm air can circulate to pipes in all areas of your home
23: Lag any external pipes, this can be done easily and cheaply with supplies from your local DIY store
24: Locate your stopcock and know how to turn off the water supply in event of an emergency. If you've not turned it in the last six months, try to do so just in case it needs fixing