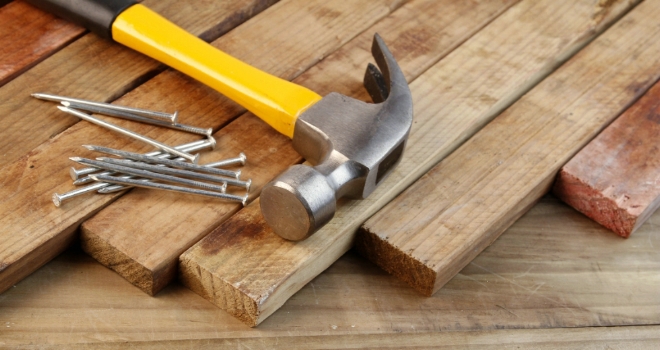 ""
According to a recent survey by Loan.co.uk, home improvement cam out on top as the most popular reason for taking out a secured loan.
The survey recently asked 2000 people if they had taken out a secured loan, Of the 786 people who said yes, 47% of them had borrowed money to renovate their home.
The survey also found that 27 per cent of people took a secured loan to consolidate debts, whilst 5% admitted to using the money to fund a business.
Paul McGerrigan, chief executive of Loan.co.uk, said the findings reflect growing consumer confidence across the UK, as well as a period where people are looking to manage their debts in a more effective way.
He said: "We are now in the midst of much more stable economic climate where people are more likely to take forward their spending decisions. Home improvement remains the most popular reason for taking out a secured loan, mainly because people recognise the lifestyle benefits it can bring, as well as the value it can add to a home.
With increased spending confidence, I expect more people to be considering taking forward home improvement plans as we enter summer."
He added: "Despite the recovering economic outlook, it's clear that some people have over leveraged themselves to get through what was a very long and drawn-out recession and are starting to look at ways to consolidate their debts into a more manageable monthly payment.
As this trend continues amongst UK consumers, financial restructuring will remain a key area of growth in the secured loans space. I would stress that it is important to restructure responsibly and ensure that customers understand the importance of obtaining only a level of debt that they can afford now and in the future."
Recent figures from the Finance & Leasing Association have revealed that secured loan lending increased by 26 per cent in April 2015, compared to 12 months ago.
Paul McGerrigan puts this down to a number of factors, including stronger GDP figures, a new stabilised Parliament, and the growth of house price and employment figures.
However he also believes that secured loans are now becoming increasingly aligned with mainstream borrowing products like unsecured loans, car loans and remortgages.
He added: "The industry has certainly responded to the increased demand from consumers with the number of lenders and lending products shooting up in the last 18 months.
More importantly the funds available to lend within the secured lending arena during this time have more than doubled. This increased appetite to lend has brought more competition, better rates and more innovative products for consumers."