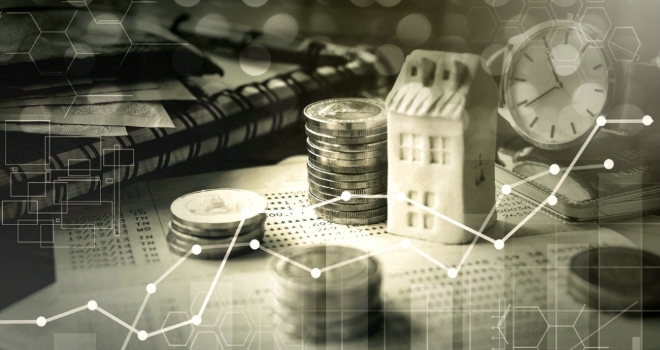 "The first six months have seen the Group build successfully on the track record built up over the last 25 years"
One of the country's largest sales and lettings estate agents, Hunters, has revealed its trading update for the six months ended 30 June 2017.
Despite a slowdown in the broader property market, the Group opened a total of 24 new branches in the period, including the conversions of six existing businesses, which expanded the network to 206 branches nationwide.
The interim results saw network income up by four per cent at £17.6m (six months to June 2016: £16.9m), revenue up by one per cent at £6.7m (2016: £6.6m) and interim dividend up by 17% to 0.7p per share (2016: 0.6p per share). Lettings income also grew across the network by 16% despite the changes to Stamp Duty Land Tax on second homes which took place last year.
Investment has continued across the Group, including further development of online capabilities and a continued commitment to raising professional standards, with over 500 delegates engaging with the Hunters Training Academy which has now received authorisation as an approved trainer under Rent Smart Wales. As a result of this investment, web users increased by 21% in the period to July against the same period last year, whilst Hunters' Customer Service Rating to June rose to 96% (to June 2016: 95%) keeping the Group significantly ahead of the 2015 Property Academy Survey which puts the national average at 73%.
Hunters, which opened its first office in York in 1992 and its first franchising branch in 2006, has opened 102 branches within the last four years. The Group now has over 200 branches nationwide, with offices in a number of key cities across the UK including London, Birmingham, Exeter, Manchester and many locations in between. Its services cover residential sales, lettings, buy-to-let and investment, residential block management, land and new homes, franchising and other property related services.
Glynis Frew, Chief Executive of Hunters Property Plc, said: "We have delivered robust results in the six months to June 2017 against a backdrop of markets that contracted in terms of new instructions during this period by 9.5% as against the same period last year. We are bolstered in part with our strategy to grow and develop the franchise network and we are encouraged by the pipeline of future franchisees interested in joining the network. We are delighted at the increase in strength of prospects we have registered reinforcing our view, especially in this environment, of the comparative benefits of joining the Hunters network."
Glynis continues: "The first half year includes a part contribution from Besley Hill, the 15 branch network in and around the Bristol area. We are confident of meeting our expectations for the full year. The continuing work and support displayed by our staff and the franchise network is a credit to the Group. I offer, on behalf of the Board, our gratitude to everyone that has been involved."
Kevin Hollinrake, Chairman and founder of Hunters, said: "The first six months have seen the Group build successfully on the track record built up over the last 25 years; network income in the six months to June grew by four per cent and 24 new branches joined the network including Besley Hill."
Kevin continues: "We are in a strong position and on track to hit market expectations, and therefore have increased dividend by 17%. With a full second half contribution from Besley Hill and a robust pipeline, the Board has confidence in the full year outcome. Economic uncertainty provides yet another reason why good quality independent businesses see the benefit of joining the Hunters network and this is apparent from the number and calibre of enquiries we are receiving. We continue to look for further strategic earnings enhancing acquisitions should they become available."