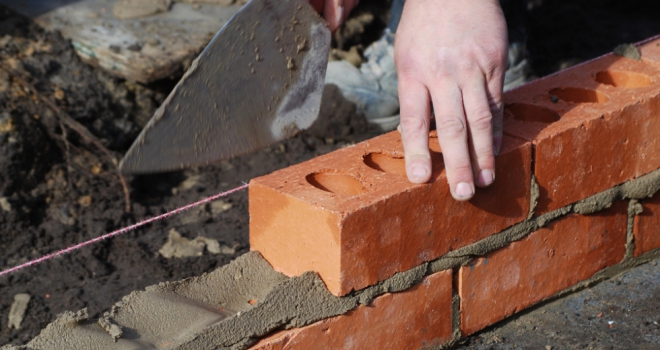 Housebuilder, Bovis, has released a trading statement revealing that the firm has delivered 1,647 completions in the half year to the end of June, a 4% increase on the prior year.
Of this 1,031 (2018: 1,030) were private units and 616 affordable.
Bovis confirmed good progress with the roll-out of its new Phoenix housing range with the first legal completions from the new housing range delivered during June. There was "excellent customer feedback" said the firm, which "remains confident our new house types will deliver an enhanced sales proposition for our customers, improved build efficiency and a reduction in build costs."
The firm saw a 15% increase in average private sales rate per site per week to 0.6 (2018: 0.52), and private average selling price in the period increased to around £342,000 (2018: £334,700), driven by an improved geographical spread of sales outlets with overall underlying pricing remaining broadly flat. Total average selling price increased by about 3% to around £270,000 (2018: £262,700).
Bovis opened ten new developments in the half and operated from an average of 88 active sites. The firm expects to open a further 13 new sites this year, with average active sites for 2019 at a similar level to the prior year (2018: 87).
Greg Fitzgerald, Bovis ceo said: "I am very pleased to report an excellent first half performance across the group and, in particular, a significant improvement in profitability, a strong cash position and a step up in our sales rate compared to the same period last year. We have had another controlled period, focused on delivering high quality homes and we are currently trending at a 5-star HBF customer satisfaction rating. We start the second half with a strong forward sales position and expect to deliver an improved performance in 2019."
The firm said improved cost control and margin initiatives are offsetting the impact of flat pricing and build cost inflation. "Whilst cost inflation was running around 3% to 4% in the early part of the year we have seen reducing pressure more recently," said Bovis.
On the future outlook, Bovis said: "Market fundamentals remain stable and despite the ongoing uncertainty surrounding Brexit, we continue to see good demand for our new homes across all our operating regions. We start the second half of the year with a strong forward sales position and are confident of delivering completions in line with our expectations for the year."