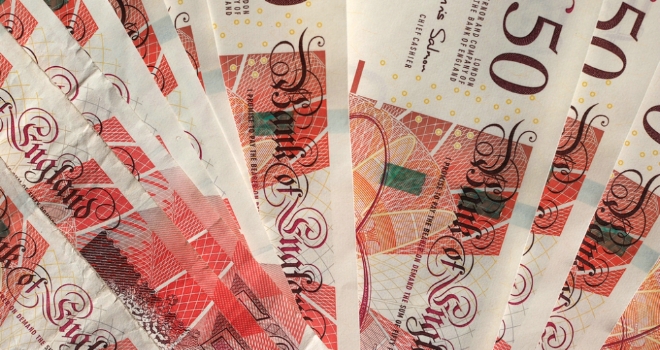 Rent-to-buy home provider, Rentplus, has secured a further £20m investment in a move designed to expand its nationwide pipeline of delivering new, affordable homes.
The company, which was formed in 2012 and is planning to deliver 5,000 new homes by 2020, has signed a delivery finance facility with Crestline Investors, a credit-focused institutional alternative asset manager, for up to £20 million of new funding. An initial £20 million has been agreed and is available to be drawn down over the next two years with an option for a further £20 million.
Earlier this year, Rentplus, which is in contract to deliver homes in Cambridgeshire, Gloucestershire, Oxfordshire, Essex, Suffolk, Northants, Devon, Somerset, West Devon, South Hams, Sedgemoor, Plymouth and Bicester by March next year, announced it had secured up to £70 million of investment from BAE Systems Pension Funds Investment Management.
The Rentplus model provides aspirant home owners with privately funded intermediate affordable rent-to-buy housing, with real prospects to achieve ownership benefitting from affordable rents and a 10 percent gifted deposit from the company.
Occupants have fixed term renewable rent tenancies for a period of either 5, 10, 15 or 20 years at an affordable intermediate rent set at 80 percent of market rent, after which they have the opportunity to buy their own home. This includes service charges and, with no maintenance responsibilities or property insurance costs, occupants have time to save for a deposit and build a credit history that will support future mortgage applications.
John Gildersleeve, Chairman of Rentplus, said: "This additional funding is further testament to the faith in both our business model as well as our ability to deliver new, affordable homes and an alternative route to home ownership. With deposits being the greatest barrier to home ownership, we are seeing enormous interest from local authorities, developers and housing associations in Rentplus and remain confident we will meet or exceed our goal of 5,000 new homes by 2020."
Michael Guy, Chief Investment Officer, Crestline Europe, said: "We are pleased to make this funding available to Rentplus. They have developed an innovative model which requires innovative funding to be deployed immediately in order to meet current demand."