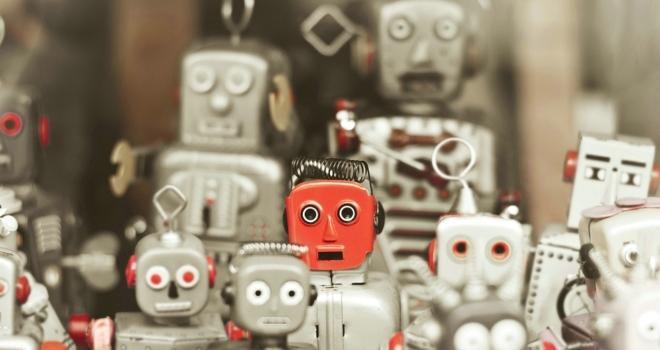 Mortgage and protection network, JLM Mortgage Services, has urged advisers to embrace 'robo advice' in order to help retain existing clients and stave off potential threats to their business.
JLM believes advisers now need to engage with 'robo advice' either explicitly offering a proposition in order to help retain clients or, at the least, providing access to one.
The network argues that some advisers are blasé about the threat, believing that the new direct-to-consumer propositions recently launched won't impact on their business levels, the way they operate or the service offered.
However, JLM believes the major 'robo advice' threat will come from lenders, who are already utilising technology in order to capture existing borrowers electronically, in effect pushing them down an internal 'robo advice' route that advisers may struggle to retrieve their clients from.
JLM also believe significant levels of advisers are under-estimating the breadth of existing clients that might be keen to transact their mortgage via a 'robo advice' proposition arguing that it is far more likely borrowers in their 30/40s and above will be keen to engage electronically, rather than those who might be defined as 'younger borrowers'.
Advisers have been urged to treat 'robo advice' as a 'friend not a foe', and offer clients access to such propositions which will allow them to access advice the way they want to, but also ensure they retain the client in order to lead them through the advice process.
Rory Joseph, Director of JLM Mortgage Services, added: "There is an awful lot talked about 'robo advice' in the mortgage market and some advisers might simply be turned off by this, and/or could be underestimating just how these propositions might change the way customers access advice. Clearly the direct to consumer propositions have made a lot of noise, with a lot of marketing budget, and some advisory firms may be blasé about the threat they pose to their business, and to a large extent I agree that this might not be earth-shattering.
However, where 'robo advice' will make a huge difference – and we're already seeing this – is the way lenders utilise an internal version. That's where they'll contact existing customers electronically, asking them if they want a new deal, while waiving the ERC in order to secure their business. This will appeal to customers who are used to 'consuming' online and don't want to speak to advisers or bank staff and the like. At the pace this is going, this type of activity could well become the norm, with a retention process automated by lenders becoming a dominant force.
This is why we are urging advisers to embrace 'robo advice' and, at the very least, ensure they have access to an automated process themselves that can deliver in this area. I think we have to get away from the mindset that this can only be a threat – it is, but it can also be an opportunity and a valuable tool that can help advisers provide the service their clients want and retain their business."
Sebastian Murphy, Head of Mortgage Finance at JLM Mortgage Services, commented: "I think you only need to consider how everyone, including advisers, use technology and purchase goods and services to know that 'robo advice' will have a major appeal for many. Almost everyone goes online to start the journey, be it purchasing a home, buying a holiday or securing car insurance – consumers conduct their research, have access to a very light-touch experience, and then once they have that information will make their purchase, or if it's a significant amount of money or commitment, they might then check with their adviser, accountant or other professional.
Because of this, advisers do need to look at their options in this part of the market, and either set about developing their own proposition or seek to partner up with those who already have one in place. This will allow clients to start their advice journey wherever they might wish, and it will undoubtedly help in terms of collating information and fulfilling the greater administrative burden that comes with advising on mortgages today.
The threat from lenders' use of internal 'robo advice' is very real; however much we might not like it, lenders are going to continue to target their existing borrowers electronically, to keep them on their books at far less cost than accepting business from an intermediary. Allowing clients to transact with advisers as they might wish, and using a 'robo advice' proposition in order to retain existing business will be a very sound move. This is not something that is going to go away, and therefore the sooner advisers react to it, the better."