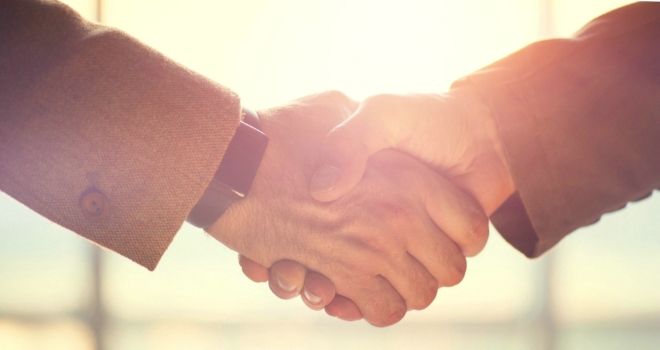 "We're going to hit the ground running and we're really looking forward to engaging with our members over the coming months"
The Association of Independent Inventory Clerks (AIIC) has announced the appointment of two new vice chairs to its board.
Danny Zane and Emma Glencross will take over from long-serving board member and former chairman Patricia Barber.
Both Danny Zane and Emma Glencross have previously served as council members and complaints officers for the AIIC, which is the UK's largest membership organisation for regulated independent inventory clerks.
The joint chairs say they are looking to carry on the great work of the previous administration and boost the organisation's membership, media presence and capacity for lobbying.
Danny Zane says: "I'm delighted to be taking on the role as joint chair alongside Emma. Having served as an AIIC board member for several years, I'm very passionate about this organisation and proud to represent the only body regulating independent inventory clerks in the UK."
At a challenging time for the lettings industry, the application of independently compiled inventories has become more important than ever."
Emma Glencross adds: "Since its inception over 20 years ago, the remit of the AIIC has always been to highlight the benefits of independent inventories and raise standards in the growing lettings sector."
This is something Danny and I hope to continue and improve during our tenure as vice chairs. We would also like to take this opportunity to thank Patricia Barber and the rest of the board members for all the great work they have done for the AIIC over the years," say Danny Zane and Emma Glencross.
We're going to hit the ground running and we're really looking forward to engaging with our members over the coming months."
A former legal secretary and litigation clerk, Emma Glencross is now company director of Professional Residential, a North London independent inventory firm established in 2001.
Meanwhile, Danny Zane, having spent his career in the property industry, is now managing director of My Property Inventories, a firm he made independent in 2010 which provides inventories across London and the surrounding areas.
His expanding firm works with local councils as well as a number of high profile letting agents, including Countrywide, Connells, Barnard Marcus, Knight Frank and Belvoir.
The AIIC says it will soon be looking to fill other positions within the council and is encouraging interested members to get in contact with the central office.