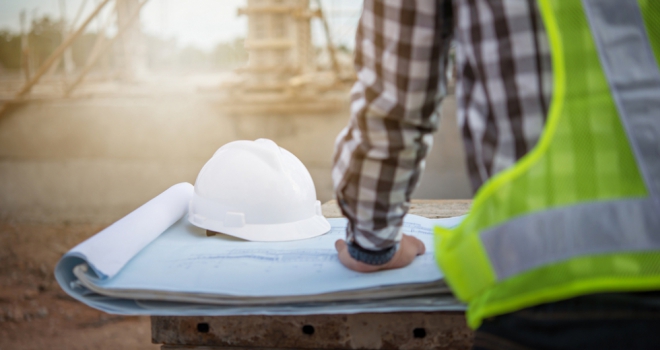 UK housebuilder, Barratt, has announced that, in the 12 months to the end of June, it has delivered its highest number of completions for eleven years.
In a trading update for the year issued today Barratt says it has completed 17,856 homes including joint ventures (2018: 17,579 homes), with wholly owned completions up by 2.6% to 17,111 homes (2018: 16,680 homes). Operating margin is around 18.9% (2018: 17.7%).
David Thomas, Barratt ceo, said: "It has been another very good year for the group both operationally and financially. We have delivered our highest number of completions for eleven years, made further improvements to our margin and as the only major housebuilder to be awarded a 5 star rating for customer satisfaction for ten years in a row, we continue to lead the industry in quality and customer service.
We begin the new financial year with a strong forward order book and cash position, continued focus on the delivery of operational improvements across our business, and an ongoing commitment to deliver the highest quality homes across the country."
The sales rate for the year was 0.70 (2018: 0.72) net private reservations per active outlet per week and 0.76 (2018: 0.77) in the second half of the year. During the year, Barratt opened 163 (2018: 142) new outlets (including JVs) and operated from an average of 379 (2018: 380) active outlets (including JVs). Total average selling price for the year was around £274,000 (2018: £288,900), with private ASP at around £312,000 (2018: £328,800). This, Barratt said, reflected changes in mix, partly offset by some underlying house price inflation.
Barratt said it has refined its new housing ranges. "Our new house type ranges are suitable for modern methods of construction (MMC) which we aim to use in 20% of our homes by 2020. In addition, we recently acquired Oregon Timber Frame Limited, one of our key suppliers of timber frames, to complement our existing business operations." The firm said build cost inflation was 3-4% during FY19 and anticipated a similar level of inflation for FY20.
Barratt's total forward sales (including JVs) as at June 30 2019 stand at a value of £2,604.1 million (June 30 2018: £2,175.7 million), equating to 11,419 homes (June 30 2018: 10,155 homes). Wholly owned forward sales were up 13.3% on the prior year at £2,283.5 million (June 30 2018: £2,016.1 million), equating to 10,547 homes (June 30 2018: 9,609 homes).
On the outlook, Barratt said: "Whilst there remains some economic and political uncertainty, the group is in a strong position. We have a substantial net cash balance, a well-capitalised balance sheet, a healthy forward sales position, a continued focus on delivery of operational improvements across our business and an ongoing commitment to deliver the highest quality homes across the country. We believe that this gives us the resilience and flexibility to react to potential changes in the operating environment in FY20 and beyond."