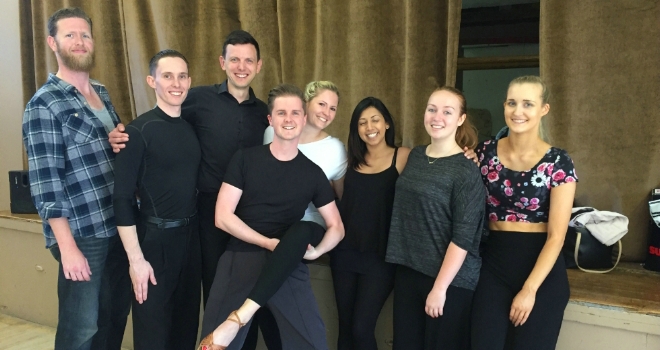 Training for Agents Giving's Strictly Come Dancing event is well underway, with 12 property industry volunteers already excelling in a number of well-known dances.
Agents Giving, in conjunction with Goodlord and supported by TouchRight, will host the Agents Giving Ball on Friday, 8th December 2017, at The Lancaster Hotel, London.
All dancers have been asked to take at least five lessons from professional teachers, alongside a UK national dancer, funded by Agents Giving partner, Rightmove. This is all in preparation for the final dance off at the Agents Giving Charity Ball, which will be performed in-front of a selected panel of judges including TV professionals.
One of this year's contestants, Matthew Lester of Maxine Lester Residential Lettings, comments: "Having seen John Sargent dragging his partner round the dance floor like a sack of potatoes a few years ago, I have always felt I could do better – well, a little better! However, I never thought I would actually 'strut my stuff' in front of an audience, but as it's for such a great cause, naturally, I decided I should give it a try."
Peter Knight, Chairman of Agents Giving, adds: "Following last year's success, we are confident that this year will be another fantastic spectacle. The Strictly competitors are working exceptionally hard – there's a few budding Fred and Ginger's in there! The event promises to be a wonderful evening of dancing and we will also be celebrating the industry's fundraising achievements with our Fundraising Champions of the Year Awards."
Agents Giving is now taking bookings for tables or individual tickets at £1,600 per table of ten or £175 per individual ticket. As well as celebrating the industry's fundraising efforts, the event is a great platform for Christmas parties. For further information, please contact Yvonne Martin at Agents Giving - Tel: 01372 370895 / or info@agentsgiving.org / or visit the website at www.agentsgiving.org