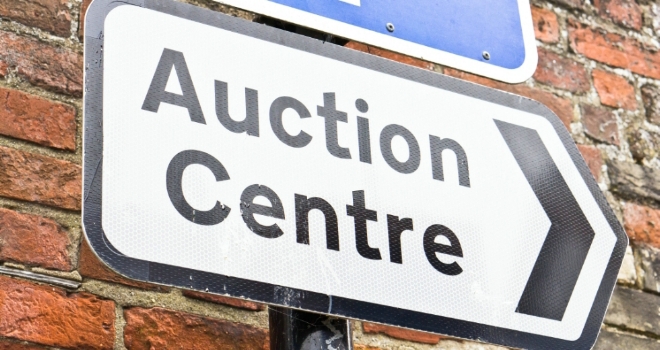 UK auction house, Network Auctions, enjoyed another excellent result at their December auction in Central London with an 85% sales success and a total of £3.5m raised under auctioneer Guy Charrison's gavel.
Network Auctions final 2016 sale is in Birmingham on 14th December in conjunction with Pennycuick Collins. With the Birmingham auction results pending, Network Auctions have already sold an impressive 84% of lots offered in 2016 and raised over £41,000,000, An increase of 13.5% from 2015. Partner agents have shared in this success and new partner agents are joining the Network Auctions ranks for 2017.
The December London auction saw investors and owner occupiers bidding in the room and by telephone and proxy with some excellent prices being achieved for sellers.
Lot eighteen, a three bedroom semi-detached house in Slough achieved a price of £400,000, some £75,000 over the reserve figure and six ground rent investment lots offered all successfully sold.
A speculative piece of land with a disclosed reserve of just £1 made £7,500 and the top price of the day was £576,000 paid for an attractive semi-detached house in Bricket Wood near St Albans.
Network Auctions' Managing Director Toby Limbrick was delighted with the outcome and is looking forward to even more success in 2017.
He said: "We shall be holding eleven auctions in 2017, six in London and five in Birmingham and, as our partner network grows, we fully anticipate increasing the number of lots offered and sold next year.
Our London sales will take place at the Grosvenor House Hotel on Park Lane on 8th March, 3rd May, 5th July, 7th September, 2nd November and 7th December with our Birmingham sales being held at Birmingham City FC on 15th March, 10th May, 12th July, 13th September and 13th December.
If you are thinking of disposing of a property, please contact us to discuss the best options open to you or if you are an agent and want to offer auctions and share in our success, please contact me directly."