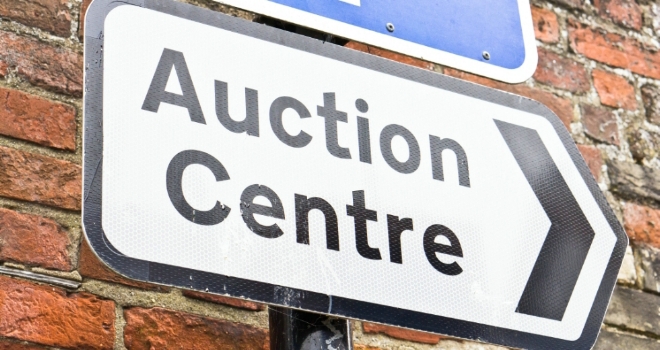 There's change at the top for Auction House in Cheshire as company managing director Peter Humphreys steps down from the role this month.
Peter set up Humphreys of Chester in 1994 and joined Auction House in July 2008. Since then his work, selling property under the hammer, has gone from strength to strength. His private treaty estate agency is being taken over by SDL. However, Auction House in Cheshire, North Wales and The Wirral will continue its regular sales with the next property auction taking place in late October.
Roger Lake, Auction House founding Director, said, "Peter has led a strong team and we wish him well with his future plans and interests which he is pursuing. He has really brought life to property auctions across this region and successfully established the brand, helping to make Auction House the number one residential property auctioneer, selling more lots than any other in the UK."
A highlight of the forthcoming auction on Wednesday 26 October 2016 is an end of terrace house in the popular area of Newton in Chester. The three bedroom Edwardian property in Brook Lane is close to the city centre and needs total renovation. Buyers should certainly be attracted by the keen guide price of £150,000.
Roger added: "Auction House Cheshire & North Wales has an 81% success rate so far this year. It is the most successful auctioneer in the county and also sells numerous residential and commercial lots along the North Wales coast. As a brand, we put our success down to our regional approach where local branches sell auction lots at higher prices to local buyers in nearby auction rooms. We have been the market leading auctioneer in the North West for several years operating from five salerooms across the region and thank our clients and customers for the support that continues to deliver that success."