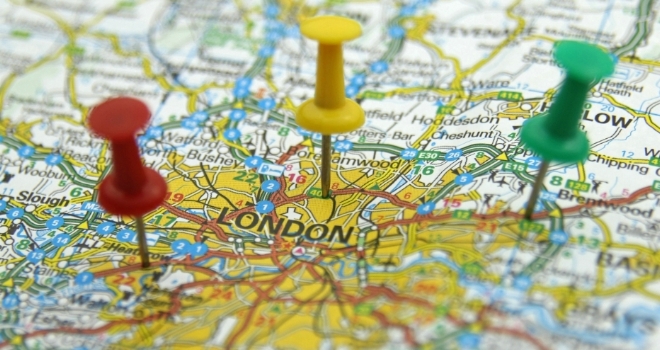 The North East London Borough of Hackney has seen the steepest growth in house prices in the capital over the past 20 years, according to new research by Lloyds Bank.
The average house price in Hackney has increased by 702%, from £75,569 in 1996 to £606,269 in 2016. This compares to the average increase of almost 450% for London and 290% in England and Wales over the same period.
The sharp increase in Hackney has seen it shoot 16 places up the list of house price increases for London boroughs, from 28th in 1996 to 12th in 2016.
Homes in Westminster have seen the next largest increase in average prices over the past 20 years, from £190,438 (1996) to £1,424,388 (2016) – an increase of 648% - followed by Southwark (626%).
However, the report also reveals that prices in London's more affordable boroughs have also recorded strong price growth. Waltham Forest (617%) and Newham (612%) were among the six least expensive boroughs in 1996 but have now moved to one of the top five performing areas. House prices in these areas have been boosted by the Olympic regeneration programme and improved travel links via the Dockland Light Railway (1987) and the Jubilee Line extension (1999).
Over the past 20 years, the gap in average house prices between London and the average for England and Wales has widened from a difference of £33,834 (or 47%) in 1996 to £299,631 (or 107%) in 2016. Prices are now 5.72 times the England and Wales average, in comparison to 3.34 times in 1996.
Between 1996 and 2016, 20 boroughs have seen average house prices increase by over £400,000. Kensington and Chelsea has seen the largest increase in monetary value, where the average house price has grown from £297,768 to £1,857,287. The next best performer is Westminster where the average value has grown by £1,233,949, followed by Camden (£887,658).
In 1996, average house prices were under £100,000 across nearly two thirds (64%) of London's boroughs - fast forward 20 years and average prices are now more than £500,000 for over half (58%).
Whilst Hackney is the bigger climber on the list, Bromley in Greater London has fallen most in the league table, dropping seven places from 14th in 1996 to 21st in 2016.
Andrew Mason, Lloyds Bank Mortgage Director, commented: "The last 20 years have seen substantial growth in house prices in London, especially in the most affluent areas of the City. The boom years between 1996 and 2008 saw the gap widening between house prices at the top end of the market and those in London's inner and outer boroughs, creating two distinct markets – 'Prime' and 'Mainstream'.
"However, whilst those boroughs at the top end have pulled away considerably from the rest of London and the country in terms of house prices, improved transport links to the city from the outer boroughs and the 2012 Olympic Games has meant that the boroughs directly benefitting from these have seen house price growth outpace the Prime areas in recent years."