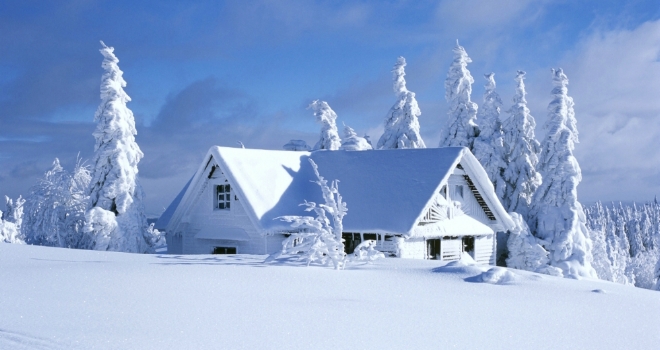 ""
Has this year's ski season convinced you it's time to buy your own property on the slopes?
Branson Atterbury, Marketing Director at Kristall Spaces, offers his top tips on how to buy a place in the snow.
As revealed in Savills' 2015/16 'Alpine Property Market' spotlight report, 92% of investors buying a ski property will use it for personal holidays as well as an investment. Capital growth and rental returns can vary depending on the country and resort and owning in the biggest ski resorts, doesn't always offer the best value or returns.
Before you buy, it's important to do your research. Here are a few points to consider:
1. Altitude
There are conflicting views on global warming and the long-term viability of lower ski resorts and their ability to attract winter tourists throughout the season. One way to safeguard against any speculation is to buy high or in resorts with access to glaciers or pistes above 2,000 metres. If anything, there will be increasing demand from paying rental customers in higher resorts and future resale values will be enhanced.
2. Location and access
Aim to buy within a 90-minute drive of major airports. If you are going to earn rental income from tourists, then it helps to be close to an airport. Find out which major cities fly regularly into these locations. Some established ski resorts even have their own train station – a great way to arrive for a holiday. Although letting your property during ski season is the obvious thing to do, don't forget the growing appeal the Alps hold during the summer months. Maximise your rental income and research dual-seasonal resorts to widen your audience.
3. Expected capital appreciation
To maximise capital appreciation on your property, consider buying in one of the less established or smaller resorts that still hold growth potential. Austria, for example, has seen property prices increase by 41% since 2008, compared to falls of 0.9% in France over the same period.
4. Investment in infrastructure
A good indication on whether a resort could be a rising star are planned infrastructure investments, such as new ski lifts and après-ski facilities. The more the local authority is investing into the local area, the more likely it is that tourism figures and property values will increase.
5. Pricing dynamics
All alpine regions have varying development restrictions and foreign ownership rules. Some have encouraged overseas buyers for years whilst some have been more protective. Compare the average price per m² in different countries and resorts as they can vary by as much as 400%. Currency is also a factor: take a view on how the Sterling will perform. The Swiss Franc has been used as a safe haven and is likely to fall in value over the next few years when markets stabilise. The Euro is good value and should rise over the long term against Sterling and the Dollar.