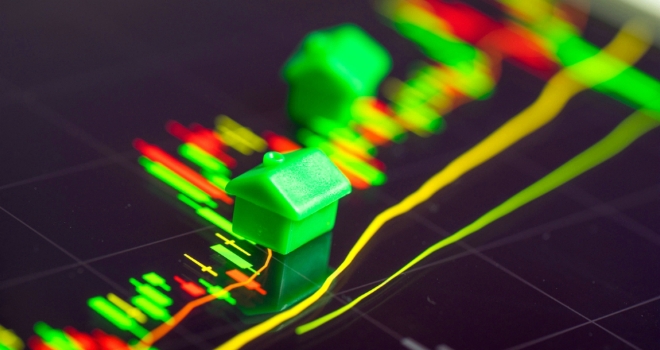 The latest data and analysis from UK Finance has shown that house purchase lending was higher in August 2017 than in both the preceding month and a year earlier.
According to the report, first-time buyers borrowed £5.7 billion in August - a 16% increase on the previous month and 12% more than in August 2016.
Between them they took out 34,400 mortgages. This is 14% up on the preceding month and 9% more year-on-year. Home movers borrowed £8.4 billion, 18% more than in July and 20% more than in August last year. This equated to 38,500 loans, up 17% on July and 13% on August 2016.
Remortgaging by home owners totalled £6.4 billion, 4% down against July but 8% more than a year earlier.
Buy-to-let lending totalled £3.1 billion, down 3% on July 2017 and the same as in August last year. This equated to 20,400 mortgages, the same as in July but 4% more than in August last year.
So what does this mean?
June Deasy, UK Finance's Head of Mortgages Policy, explains: "Activity picked up in August, and recent resilience ensured that borrowing by home movers was at its highest since March 2016, when transactions were boosted by an imminent increase in stamp duty. Over the last 12 months, the number of people remortaging has been higher than in any period since late 2009. With mortgage rates close to historic lows and the likelihood of a rise in official rates moving closer, the popularity of remortgaging looks set to continue."
Home-owner house purchase and remortgage lending in August 2017
On a seasonally adjusted basis, borrowing by first-time buyers and movers increased by both value and volume. There was a decline in both the number of people remortgaging and the value of lending. The value of buy-to-let lending was unchanged but there was a small decrease in the number of buy-to-let borrowers remortgaging. (The full seasonally and non-seasonally adjusted data can be downloaded at the bottom of the page.)
The proportion of household income taken up by mortgage payments edged up for first-time buyers (17.5 per cent) but was unchanged for movers (17.6 per cent). Overall, it remains low by historical standards.
The average amount borrowed by a first-time buyer increased from £138,999 in July 2017 to £140,035. There was a smaller proportionate increase in the average first-time buyer household income, and the average income multiple increased from 3.60 to 3.63. The average amount borrowed by movers increased from £180,000 to £182,750, and their average income multiple increased from 3.38 to 3.40.
How did the industry react?
Richard Pike, Phoebus Software sales and marketing director, says "It seems that continued low interest rates coupled with the threat of a likely rate rise are fueling the market. Although there are reports of hesitancy in the Capital the rest of the UK's housing market is doing better than many could have anticipated before we started the Brexit negotiations.
Of course this could be short-lived if, as is predicted, the MPC vote for an increase at the beginning of November. For the moment at least there is definitely an air of making hay while the sun shines, which presents opportunities for both brokers and borrowers who act quickly."
Mark Harris, chief executive of mortgage broker SPF Private Clients, says: "As the Bank of England also reported, lending held up in August, which is encouraging given one would normally expect a quieter summer period. Remortgaging has been particularly strong, as lenders keen to lend offer borrowers attractive deals.
However, since August things have started to change. After a spike in Swap rates around four weeks ago, they have plateaued, with some longer-term Swaps easing. But what that spike did was force funding costs up, with more than 20 lenders increasing all or part of the pricing on their product range in the past 10 days. Anyone considering remortgaging may therefore do well to move sooner rather than later to secure one of the most competitive rates."
Jeremy Leaf, north London estate agent and a former RICS residential chairman, says: "These figures are quite encouraging although do reflect approvals made a few months ago. They also show first-time buyers are taking advantage of landlords' reluctance to commit due to recent tax and legislation changes.
However, the market is unlikely to take a nose dive if these figures are to be trusted and looking forward we are likely to see more of the same - in other words, realistic buyers and sellers negotiating hard to do deals, although everything is taking much longer."
Harry Landy, Managing Director of Enterprise Finance, comments: "Buy-to-let and re-mortgage lending activity has seen a fourth consecutive month of growth, which demonstrates borrower confidence in the market. That these positive figures come during a traditionally a quieter month for activity is particularly surprising. However, this month also sees PRA-enforced change in standards of Buy-to-Let mortgage applications has many in the industry concerned about the future prosperity of the market, so we'd sound a note of caution to those getting carried with August's figures."
As the industry adapts to these new regulations, it's more important than ever that brokers avoid a "one size fits all" approach. Bespoke, adaptable financing will be essential to cater for individual borrower's requirements, especially in times of uncertainty. The recent success of the bridging and second charge mortgage markets are a prime example of this. We would advise anybody who's unsure of what the BTL changes mean to speak to a specialist like Enterprise Finance for guidance."
John Phillips, group operations director at Just Mortgages and Spicerhaart says, "The latest figures once again show how the UK's housing market is increasingly being propped up by first-time buyers and homemovers. However, the picture for buy-to-let is once again a less positive one, although this was to be expected. The boost for first-time buyers is clearly a result of the collapse in buy-to-let purchases which was of course fuelled by changes in stamp duty. It is therefore no surprise that a number of lenders are continuing to relax buy-to-let criteria and expanding their loan ranges.
While the numbers have once again decreased for buy-to-let lending, low rates and the anticipated rise in base rate nearing closer, it is likely that remortgaging will continue on an upward trend. It is likely that more and more buyers will lock into record low rates in order to manage the impact of possible rate rises and to boost their financial security."