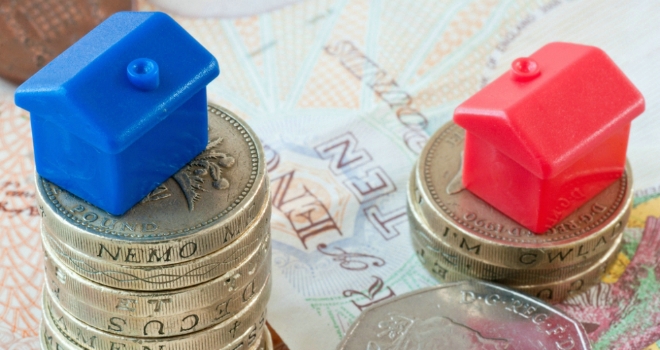 Retirement Advantage has launched a new range of equity release products for owners of buy-to-let properties.
With the buy-to-let market estimated to be currently worth over £250bn, these products will allow landlords to release cash from their portfolio tax free, leaving their entire portfolio intact.
Retirement Advantage's Landlord Options range consists of three product options available to owners of buy-to-let properties, which give customers the freedom to choose whether they pay off any of their lifetime mortgage balance. There are no affordability checks on these products which will provide a cash lump sum upfront, with interest rolling up for the duration of the loan.
Landlord Interest Select Options will allow the customer to choose to service some or all of the interest. Landlord Voluntary Select Options lets customers make a contribution of up to 10% of the initial loan amount each year without facing an early repayment charge.
Buy-to-let property owners can take out a product on multiple properties, on any property in England, Scotland and Wales worth between £70,000 and £6million. Properties above £6 million are reviewed on a case by case basis.
Retirement Advantage has also launched a range of equity release products for those with second homes. The Second Home Options range will offer a similar set of product options to owners of properties which are not their primary residence as those being launched for buy-to-let owners. Loans are available on property values from £70,000 to £6 million, with properties above £6 million reviewed on a case by case basis. To release equity from a second home, the property must be for the sole occupancy of the owner and must be used by the owner for at least four weeks every year.
Tom Evans, Managing Director at Retirement Advantage Equity Release, commented: "We are thrilled to be launching our new range of buy-to-let products. It is a further signal of our intent to deliver innovative new solutions for customers and advisers alike. As with our broader product range, these new offers will give customers real flexibility in deciding whether they service just the interest, make interest and capital repayments, or let the interest roll-up.
"These are exciting times for the equity release market, with growth at record levels. With demand increasing, innovation of this kind is integral to meeting the needs of people across the country. We have listened to customers and to advisers, and these new products will allow owners of buy-to-let properties greater ability to make the most of their property wealth to live the retirement they want."