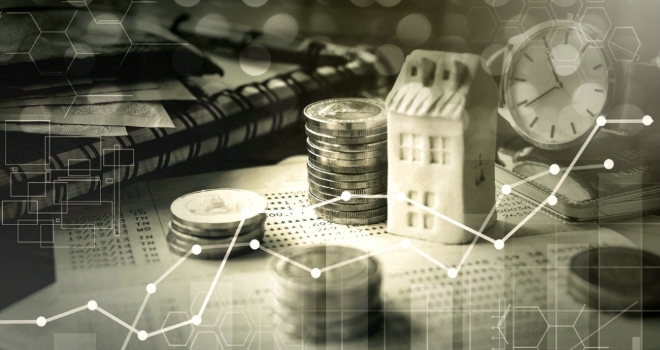 "The market has picked up again, despite weakened demand from buy-to-let investors facing new tax and stamp duty rules"
The latest stats from HMRC have shown that between February and March this year residential property transactions increased marginally by 0.5%. This makes up most of the ground lost following a drop of 0.7% the previous month.
According to the report, March's seasonally adjusted figure is 40.9% lower compared with the same month last year due to the unusually high transaction count in March 2016 ahead of the introduction of the higher rates on additional properties in April 2016.
HMRC says non-tax factors may also have caused changes in the property market, such as the Bank of England's plans to curb Buy-to-Let mortgages resulting in a rush to purchase before April 2016, and the EU Referendum affecting transactions in the following months. The residential count includes properties paying the main and additional rates.
For March 2017 the number of non-adjusted residential transactions was about 20.9% higher compared with February 2017, however HMRC reiterated in its data that no direct comparison should be made between March 2016 and March 2017.
Ishaan Malhi, CEO and founder of online mortgage broker, Trussle, had this to say: "The market has picked up again, despite weakened demand from buy-to-let investors facing new tax and stamp duty rules. This is likely due to the increase in first-time buyer activity that we've seen in recent months. With a general election now on the horizon however, I expect activity may dip again as buyers and homeowners adopt the 'wait and see' attitude that we've seen in previous elections. This usually then leads to a bounce back in activity once the result is known.
With interest rates still at rock-bottom levels for now, I hope that first-time buyers and people looking to move home don't delay their decisions for too long. Locking in a good fixed rate now could potentially save them a lot of money in the long run."
Jeremy Leaf, north London estate agent and former RICS residential chairman, said: "Figures such as those from the HMRC which record actual property transactions are much more relevant than rival indices reflecting price changes because they more accurately depict the health of the housing market rather than simply make people feel better about themselves.
While the HMRC figures reflect what was happening in the market maybe two or three months ago, nonetheless they show the market was fairly steady at that time and that buyers and sellers are getting on with moving when they can.
It will take a while for the hiccup in the market caused by the stamp duty surcharge introduced this time last year to ease but overall the market seems in good health and unlikely to be swayed too much by the General Election at this stage."