Property Millionaires spend £63bn on cash purchases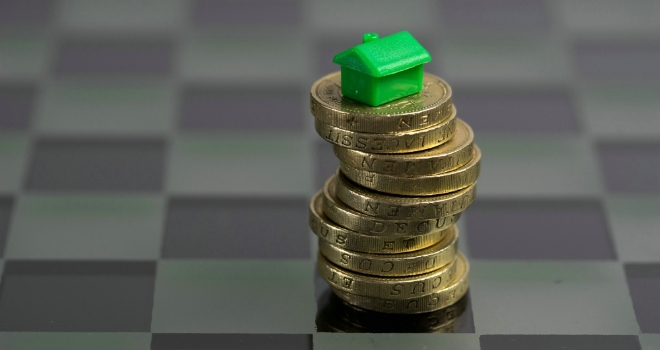 The latest analysis from high net worth adviser, Bower Private Clients, has found that over 7,200 £1 million-plus homes are being bought a year without mortgages.
Its research shows more than £63bn has been spent on homes costing more than £1 million in England and Wales over the past five years with the average cash buyer splashing out £1.75 million. Around one in three £1 million-plus property purchases are cash deals.
Nearly two-thirds of the £1 million-plus cash buyers bought in London with the average spent per property hitting £1.89 million – but the South East, East and South West also saw high numbers of millionaire cash buyers.
More than 110,000 £1 million-plus homes have been bought in the past five years across England and Wales with a total of £192.7bn spent – around 67% were partially funded by mortgages.
Bower Private Clients www.bowerprivateclients.co.uk believes the surge in million-plus cash sales underlines the need for more specialist advice and bespoke solutions for retired homeowners who need to maximise their property assets.
It has recruited specialist advisers from private banks and has access to specialist underwriters to help it deliver personalised equity release solutions for customers with the initial focus on London and the South East.
Andrea Rozario, Chief Corporate Officer at Bower Private Clients said: "Property millionaire cash buyers are a growing force in the housing market highlighting the wealth which is concentrated in homes. The wealth tied up in homes is a potential source of retirement funding but people who want to remain in their properties can struggle to access the money via general mortgages which is driving increasing demand for retirement lending solutions.
The continuing squeeze on pension and investment income means some property millionaires may find themselves in a position whereby they have the desirable home which they love but not the level of income or liquid assets they had hoped for. Consideration of how best to maximise what will likely be their biggest asset should include solutions such as a lifetime mortgage."
The table below shows how £1 million-plus property sales in England and Wales over the past five years breakdown across different areas with London way ahead of the rest of country.
| | | |
| --- | --- | --- |
| REGION | NUMBER OF £1 MILLION PLUS BOUGHT FOR CASH SINCE 2011 | AVERAGE PRICE PAID |
| London | 22,852 | £1.896 million |
| South East | 7,864 | £1.53 million |
| East of England | 2,377 | £1.418 million |
| South West | 1,211 | £1.479 million |
| North West | 641 | £1.649 million |
| West Midlands | 496 | £1.399 million |
| Yorkshire & Humberside | 239 | £1.359 million |
| East Midlands | 218 | £1.339 million |
| North East | 79 | £1.385 million |
| Wales | 52 | £1.256 million |
Join our mailing list: