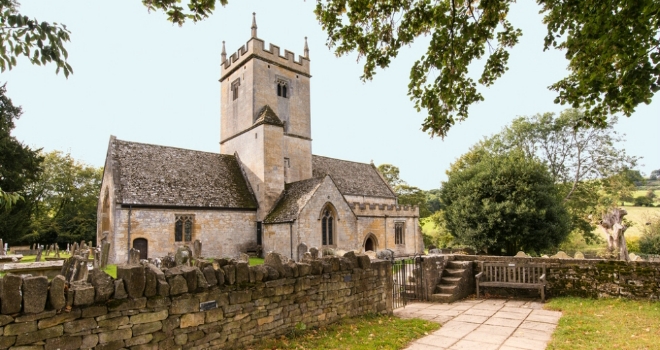 ""
The latest First-Time Buyer report from Your Move and Reeds Rains has revealed that over 50% of those who are attempting to get onto the property ladder are prepared to purchase a converted barracks, school or church, as demand in the property market intensifies.
As of February, 57% of first-time buyers claimed they were willing to live in a former school in order to put their first foot on the property ladder, while 53% were prepared to purchase an ex-barracks and exactly half would accept a converted church.
The news comes as demand from first-time buyers is putting pressure on the market, according to key indicators. The number of completed first-time buyer transactions stood at 27,900 in January, representing a 38.8% uplift from January 2015, when the figure stood at 20,100. Meanwhile, the average price of a first-time buyer home in January has risen by 12.9% on an annual basis from £146,952 to £165,945 – an increase of £18,993.
However, even with such strong demand in the property market, there were still limits to many first-time buyers' enthusiasm for purchasing converted public property. Barely a quarter of such buyers (25%) were willing to have an ex-hospital as their first home and only one-in-seven (14%) would opt to purchase a renovated prison in order to set foot on the property ladder.
Adrian Gill, director of estate agents Your Move and Reeds Rains, comments: "Whether it's bedding down in a barracks or saying 'home sweet home' to a hospital, many first-time buyers are ready to get creative to snap up their first home. That the government has decided to convert old public buildings to homes at all is a sign that conventional housebuilding is struggling to keep pace with enthusiastic home-buyers. It's a sellers' market – and supply of homes is the issue of our times.
More importantly, it's a testimony to the pluck and ingenuity of first-time buyers that they're willing to break the mould and live in places their parents wouldn't have dreamed of inhabiting. Of course, there are some ex-public buildings which are too much of a social stretch for even first-time buyers to consider – even the least pricey ex-prisons are still too off-putting, for example. But with home values rising and demand at bottom end of the market showing no sign of letting up, ex-public buildings could offer the value-for-money many first-time buyers crave. When it comes to having a place to call their own, they could do worse than spend at night at the museum."