New buyer activity leaps 35%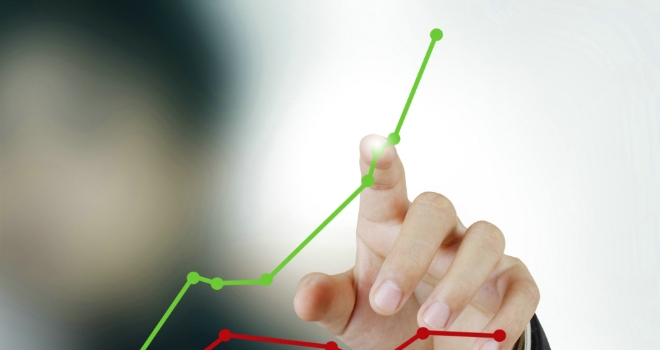 The number of new buyers has sky-rocketed 35% in the last year and has increased 4.9% on the month.
The supply of new homes has risen substantially on an annual basis, up by up 7.9% but has declined 0.5% since December 2015. The disparity between supply and demand means there are now more than 15 buyers chasing every property on the market, up from less than 12 in December.
Viewings have increased 7.4% on the month as the festive season is left behind and vigour returns to the property market. However, over the same time period sales have shrunk by 14.7%. This is because there are not enough specialists such as surveyors and lawyers to cope effectively with the renewed levels of activity.
The number of first-time buyers entering the market surged 26.1% annually in January and rose 4.8% on the month. First-time buyer house prices rose 6.8% annually and 2.3% on the month to reach £174,804, a record high.
Following this, the average first-time buyer deposit rose 4.3% on the month and 5.2% on the year, and the average mortgage increased 1.9% on the month and 7.2% annually. First-time buyers in January made up 38.6% of mortgages written, down from 41.7% a year previously.
National

January 2016

% change since December 2015

% change since January 2015

Ave UK house prices £

(SSTC)


£225,914

-3.9

10.1

Ave FTB house prices £

(SSTC)

£174,804

2.3

6.8

London house prices £

(SSTC)

£570,821

0.9

18.9

House sales (exchange)

50,152

-14.7

-7.5

Ratio of new buyer demand to property supply

15.2:1

29.2

25.2
The average property price in London has increased by 18.9% annually and 0.9% on the month to an average of £570,821. The London property market saw activity spring back to life in January with the number of new buyers up 14.4% annually and 5.9% on the month. Meanwhile the number of new properties for sale surged by 19.7% in the year. The number of first-time buyers rose 5.4% on the month and 3.4% annually in London and this should be bolstered in the coming months by Help to Buy London.
Paul Smith, CEO of independent estate agents, haart, had this to say: "The property market in the new year has got off to a flying start with a surge in buyer registrations and new property instructions. The number of new homes coming on the market is up by a healthy 8% compared to a year ago but demand has surged by 35% over the same time period with buy-to-let investors responsible for a large proportion of this rise in anticipation of the stamp duty surcharge.
This high level of activity has resulted in a substantial backlog of homes in the pre-completion stages, and we're now seeing a shortage of conveyancers and lawyers to progress these sales, leading to delays and a subsequent decline in the number of completions in January. Across the UK, we're now seeing more than 15 buyers chasing every property to come onto the market and house prices have subsequently risen by 10% annually.
London is also seeing a high level of activity and finally the issues surround the supply of homes is starting to ease with a 20% increase in instructions registered compared to last year. In fact supply is now beginning to outpace demand which is up by 14% over the same time period. While this increase is very welcome, we are still seeing nearly 21 buyers for every instruction despite the slow-down at the top end of the market.
First-time buyers have started the year enthusiastically with demand for starter homes up 26% annually. This is just the start of an upward trajectory for first-time buyers as the 3% stamp duty surcharge for buy-to-investors, due to be introduced in April, will mean less competition for homes."
Join our mailing list: