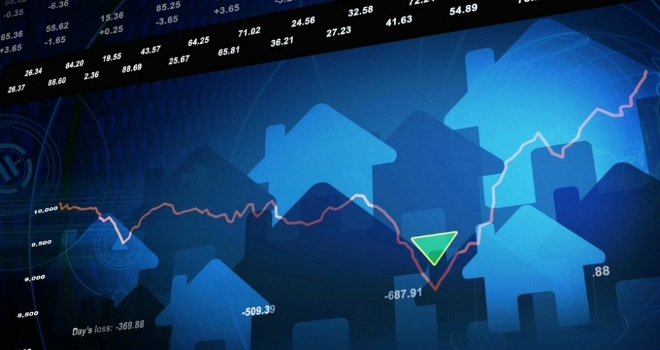 The latest Mortgage Monitor from residential chartered surveyor, e.surv, has revealed that UK mortgage approvals have continued to hold steady this month - dropping by just 0.7% between September and October.
According to the report, approvals dropped sharply following June's EU referendum but have held strong in subsequent months. This is despite the government coming under increased pressure regarding the country's exit from the European Union.
A total of 62,522 house purchase mortgages (seasonally adjusted) were approved in October. However, this figure is well down on the 72,409 recorded at the same point last year, an 11.1% drop.
October 2016's figure also remains well below this year's peak of 72,512, recorded in February, although this figure was boosted by buyers making house purchases before April's stamp duty tax changes.
Despite the number of approvals falling, the proportion of loans made to borrowers with a deposit of less than 15% remains above the level seen a year ago. The survey found 16.7% of all loans were made to this part of the market in October, slightly higher than the 16.5% reported 12 months ago.
Richard Sexton, director of e.surv chartered surveyors, comments: "It seems safe to say that fears of a post-Brexit collapse in the mortgage market were unfounded. While activity is down compared to earlier in the year, approvals show no signs of falling further. There is however a higher proportion of re-mortgage lending than earlier in the year.
Super low mortgage rates continue to lure new buyers into the market. The good news for first-time buyers is that they are not being disproportionately hit by the drop in approvals. In fact, as a proportion of the whole market, more buyers with small deposits are getting onto the housing ladder than at the same point a year ago."
Business as normal for much of the market
Mortgage borrowers with large deposits – defined as those with a deposit of 60% or more – continue to occupy more of the market as the year progresses. In October 34.5% of all loans went to this segment of the market, higher than the 34.2% recorded in September.
At the other end of the market, mortgage hopefuls with a small deposit occupied 16.7% of the UK mortgage market in October.
While this figure is higher than the 16.5% of loans recorded a year ago it remains below last month's total, when 17.9% of all loans went to this segment of the market.
This figure was down on the 18.6% recorded in August, although that was the highest seen this year. Small deposit borrowers are defined as buyers with a deposit worth 15% or less of their properties' total value.
In absolute terms, 10,441 approvals were made to small deposit borrowers during the month of October. This was marginally down on September's total of 10,741 approvals and considerably lower than the 11,947 recorded last October. This reflects the smaller size of the overall mortgage market this month.
Richard Sexton, had this to say: "The message this month is that it's 'business as usual' for most mortgage hunters. While large deposit borrowers continue to dominate the market, those with less cash in the bank stand a great chance of bagging a mortgage deal."
Northern Ireland best spot for first-time buyers
Proportion of small deposit loans by region
| | | | |
| --- | --- | --- | --- |
| | Proportion of small- | Proportion of small- | Proportion of small- |
| Region | deposit loans | deposit loans | deposit loans |
| | (October 2016) | (September 2016) | (August 2016) |
| Northern Ireland | 29.5% | 28.5% | 31.6% |
| | | | |
| Yorkshire | 25.2% | 25.6% | 29.0% |
| | | | |
| North West | 25.9% | 30.2% | 26.7% |
| | | | |
| Midlands | 18.6% | 22.5% | 23.7% |
Northern Ireland leapfrogged the North West of England to become the best location for smaller deposit borrowers to purchase a home. In October 29.5% of all loans in Northern Ireland went to these borrowers, ahead of the 25.9% found in the North West.
A month ago these positions were reversed when 30.2% of loans in the North West went to small deposit borrowers versus 28.5% in Northern Ireland.
This month, just like last, Yorkshire was the region in third place. This month 25.2% of all loans went to this part of the market, this is in line with the 25.6% recorded a year ago.
Elsewhere, the market in London and the South East continues to be dominated by those with large deposits. Some 41.4% of borrowers in the South East and 41.2% in London had deposits of more than 60%, well ahead of every other UK region.
Scotland (38.3% of all loans) was another market dominated by large deposit buyers, up from the 37.9% recorded a month ago. The North West (24.9%) was the market with the smallest proportion of these borrowers, followed by Yorkshire (25.5%) and Northern Ireland (29%).
Richard Sexton, concludes: "Northern Ireland and the North West continue to tussle for the top spot for low deposit borrowers. In reality, both areas are great places for young people and first-time buyers to purchase a home. Low house prices and a good variety of housing stock make them an ideal place to buy."