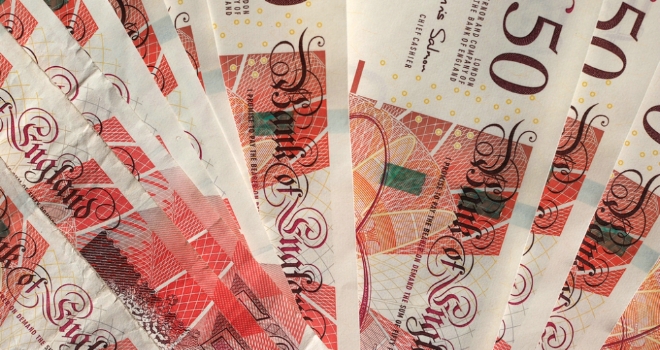 New research from Nottingham Building Society has suggested that a lack of sound estate agency advice could potentially cost homeowners thousands of pounds.
The nationwide study found 41% of homeowners, who have sold a house in the past five years, said the price they finally sold for was lower than their original target. It also showed that around one in 12 had to settle for a considerably lower price than they had originally hoped for.
The Nottingham's research found sellers in London easily beat the national trend – just 6% of them had to accept a price reduction while in Yorkshire & Humberside around 56% ended up with less than they had expected.
Around one in four (25%) of people who tried to sell during the past five years, did not complete the deal, the study shows.
Su Snaith, Head of Estate Agency at The Nottingham, said: "Price is not all that matters when you are selling your house but it can be absolutely vital if you are relying on a certain price for your next purchase, which means realistic valuations are essential. The research emphasises the need for independent advice focusing on what is important for sellers at the start of the process and particularly so when so many are taking substantial price cuts.
At The Nottingham (which has Harrison Murray Estate Agency and Nottingham Estate Agency as part of its business), we discuss at the start what is most important to a client. That can include achieving the best price or making a quick sale. We also have specialist sales progressors to ensure the sale runs smoothly."
The picture around the country on how many had to take price cuts and how many achieved higher prices than expected is shown below.
| | | |
| --- | --- | --- |
| REGION | HAD TO TAKE A PRICE CUT | ACHIEVED A HIGHER PRICE THAN EXPECTED |
| LONDON | 6% | 56% |
| WALES | 17% | 42% |
| SCOTLAND | 27% | 43% |
| EAST ANGLIA | 39% | 39% |
| NORTHERN IRELAND | 40% | 20% |
| WEST MIDLANDS | 41% | 20% |
| EAST MIDLANDS | 42% | 25% |
| SOUTH EAST | 44% | 19% |
| NORTH EAST | 50% | 6% |
| NORTH WEST | 55% | 10% |
| SOUTH WEST | 55% | 17% |
| YORKSHIRE & HUMBERSIDE | 57% | 14% |
| UK | 41% | 27% |