House prices jump £700 in January says Your Move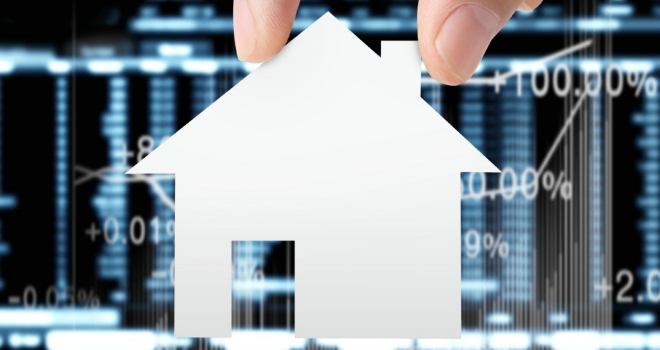 New figures from the latest Your Move House Price Index have shown that home values rose 0.2% (£688) last month, as the average house price in England and Wales breaks the £290,000 barrier.
The report highlighted that property prices are now increasing at twice the pace of earnings, up 5.5% annually compared to 2.1% salary growth.
The biggest monthly boost was seen in Bournemouth with a 2.9% (£7,371) upswing – driven by more tech jobs in the city and the strongest sales surge found in the North West, up 8.8% year-on-year as buyers seek more property for their money.
Adrian Gill, director of Reeds Rains and Your Move estate agents, said: "Existing homeowners have seen a satisfying New Year's nudge in the value of their homes, making a positive start to 2016. While the 0.2% rise may seem small, we've now broken through the £290,000 barrier in average home values across England and Wales. Last June, average prices crossed the £280,000 marker, but we have to go back to August 2014 for the crossing of the £270,000 threshold. We're now passing these milestones in quicker and quicker succession, as prices pick up pace. This hastening is good news for homeowners, but means it's getting harder for those still hoping for homeownership.
In the last twelve months there's been a 5.5% upswing in average property prices compared to just a 2.1% rise in average earnings. However, aspiring buyers now have much more support to help get a foothold on the ladder, with the launch of the Help to Buy ISA in December and the new Starter Homes scheme this year. But in the long-term there has to be a huge breakthrough in housebuilding if we're going meet the growing demand for homes and keep house price growth sensible.

While the South East remains the region with the fastest year-on-year price rise at 7.7%, London has now swept to second place. The typical property in London has increased in value by £34,485 in the last year – almost equal to the £35,333 median gross annual earnings in the capital. This 6.2% hike in the capital's home values has been driven by activity in the more affordable outer boroughs. The cheapest eleven boroughs have seen the biggest boost in property prices, up 14% (£47,052) year-on-year, with a typical home in Newham now costing £63,429 (23%) more than in December 2014. As London workers attempt to find affordable places to buy, prices are rising in the nearby commuter towns as well. The fastest growth year-on-year across the country has been experienced in Luton where home values are up 17.5%, with trains here only taking 23 minutes to get into St Pancras Station.

Bournemouth has seen the highest house price rises on a monthly basis across England and Wales, up 2.9% (£7,000) in December – equivalent to £226 each day. This upswing has been propelled by the expanding tech sector in the city. Last year Bournemouth was named the fastest-growing digital economy in the UK. This 'silicon beach' surge has created more well paid tech jobs in the area – spurring the recent rise in home values, as more people look to move into the neighbourhood.

Home sales have seen the usual seasonal slump in January, falling 26% from the previous month's level. However, this is better than expected, with sales typically dropping by 28% between these two months. Regionally, there has been a significant upswing in sales in the North West, rising 8.8% in the last quarter of 2015, compared to the same period in 2014. We are now seeing faster growth in sales in lower-priced areas, as buyers seek more property for their money.
When looking at the type of property selling successfully, there has been a turnaround in the trend seen in recent years. Sales of detached homes are now rising fastest, up 5% year-on-year in the final quarter of 2015. There was a total of 900,650 home sales in 2015, a decline of 2.6% from the previous year, but sales in the second half of the year were above the same period in 2014. We may see this pattern reversed in 2016, as sales increase before April's buy to let tax changes."
Join our mailing list: