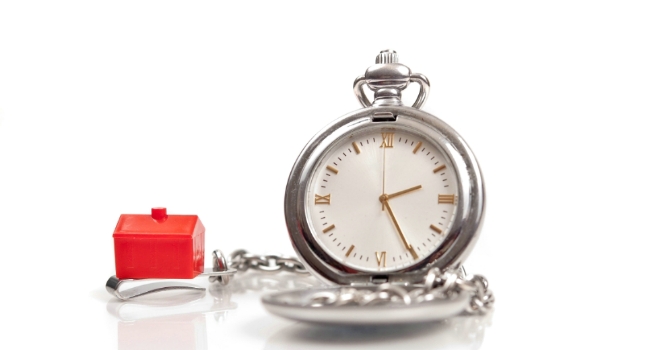 ""
According to a new report, the looming end of part of the Help to Buy Scheme has had no impact on when the vast majority of first-time buyers planned to purchase their own property.
When first-time buyers were asked if the December 31st 2016 expiry date for the mortgage guarantee part of the Help to Buy scheme made any difference on when they chose to step onto the property ladder, 43% said it had made no impact and a further 30% claimed they had never heard of it.
Of those who said that the deadline had made some sort of difference to their purchasing plans, only 18% said it had made a moderate or significant difference.
Adrian Gill, said: "It's disappointing to see the Government's Help to Buy scheme has not quite penetrated into the mainstream of the first-time buyer market. It's a great product for those who have the capital and job security to sustain regular mortgage payments, but who just need a little support paying the initial costs to secure that ideal home. It's also worth noting that even if the scheme assisted only a fraction of the first-time buyer market, that's still several thousand people every year who have had their homeowning aspirations realised in part because of Help to Buy. Amid all the impersonal data, it's important to not lose sight of these human stories.
Nevertheless, we are clearly seeing a growing trend of self-reliance among the first-time buyer population. They prefer to use their own initiative when saving for their first home, rather than reply on state support, however well-intentioned. With a positive economic climate where job security is strong and real-terms wages are rising, it's realistic for first-time buyers to have this tough but optimistic outlook. Let's hope they can keep hold of it as 2016 progresses."
Regional differences
In February, the highest average purchase price was paid by first-time buyers in London at £344,418, while Northern Ireland was the cheapest region for first-time buyers, with the average prices in the region standing at £92,665.
| | | | | |
| --- | --- | --- | --- | --- |
| Region | Average Purchase Price | Average deposit | Average mortgage | Number of FTBs* |
| London | £344,418 | £83,220 | £261,198 | 13000 |
| South East | £214,386 | £35,214 | £179,172 | 17400 |
| East of England | £192,918 | £47,959 | £144,959 | 3100 |
| UK | £156,276 | £24,621 | £131,655 | 88700 |
| South West | £151,406 | £23,358 | £128,048 | 7200 |
| East Midlands | £139,956 | £28,685 | £111,270 | 6200 |
| West Midlands | £138,205 | £20,507 | £117,697 | 7300 |
| North West | £127,731 | £17,740 | £109,992 | 8900 |
| Yorkshire & Humber | £126,177 | £19,340 | £106,837 | 7300 |
| Scotland | £122,979 | £21,559 | £101,420 | 8600 |
| Wales | £120,041 | £14,380 | £105,661 | 3800 |
| North East | £108,395 | £14,546 | £93,849 | 3800 |
| Northern Ireland | £92,665 | £15,561 | £77,104 | 2100 |