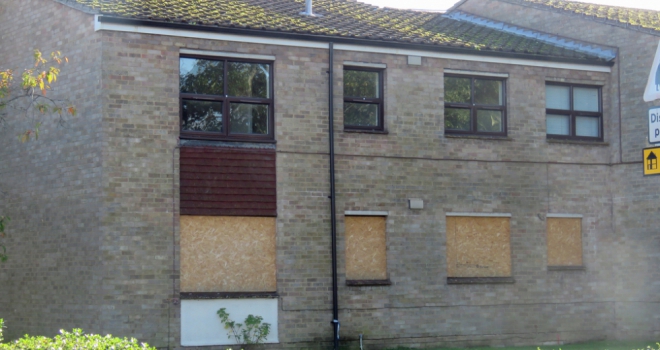 A new report on housing stock in England by HouseSimple.com has revealed that, for the first time in a decade, the number of empty homes across country has risen.
There has been a gradual decline in the number of long-term vacant homes since 2008 when the figure stood at 326,954 as the financial crisis began to unfold.
But according to the latest DCLG figures, last year the numbers swelled again by 5,148 to reach 205,293 - a rise of 2.6% - representing £50billion worth of vacant stock.
It comes as the stock of long-term vacant homes in the beautiful city of York surged 322% in a single year. The Roman settlement saw the biggest percentage rise nationally in 2017, though Birmingham remained the worst offender with 4,280 long-term vacant properties.
The City of London saw the second biggest rise (229% to 158), comparing 2017 with 2016, while Cambridge posted the third largest increase (156% to 487).
Looking at numbers of long-term vacant homes, Newcastle has entered the top ten thanks to a 24.4% rise in 2017 to 1,595 - while Hull has dropped out with a fall of 3.9% to 1,504.
Bradford, with 3,931 empty homes, retained its second place and Liverpool, recording 3,889, remained third. Corby in Northamptonshire had the fewest empty properties with just nine long-term vacant homes, no change on 2016.
Across England, long-term vacant homes - those that have been empty for at least six months - are worth a collective £49.7bn.
Last year, London experienced its first rise in the number of long-term empty homes since 2009. The total in the capital grew from 19,845 in 2016 to 20,237 in 2017, resulting in £9.6bn3 worth of empty property.
At borough level, Croydon (1,264 vacant properties) has replaced Kensington (1,260) in top spot as the Royal Borough drops into second. Camden hasn't moved in third (1,142).
Southwark, in fourth position, has seen the biggest rise of any borough in the top ten, with a surge of 21.8%. However, seven other boroughs have seen larger increases.
The City of London experienced a massive 229% rise in vacant properties last year, followed by Redbridge with a 68% increase and Kingston Upon Thames, which saw vacant homes climb by 48%.
Ealing (801) has entered the top ten in London while Haringey (654) has dropped out.
It was reported last month that nearly 80,000 empty homes were enjoying council tax discounts, and nearly half of them were not paying any council tax at all.
Sam Mitchell, CEO of online estate agents HouseSimple.com, said: "Having empty housing stock on this scale, in a country suffering a supply crisis with plenty of legal options open to councils, is a situation that needs to be addressed urgently.
There are only so many times you can hear the latest housing minister declare we have a broken housing market and keep faith that they understand the scale of the problem. It would be good to see the government actually do something about all these empty homes for a change. The situation has worsened, not just in London but across the country. Surely it is time to think of some innovative solutions such as temporary capital gains tax relief for sales of empty, second or investment properties to help deal with this issue in the short term."