Central London house prices at all time high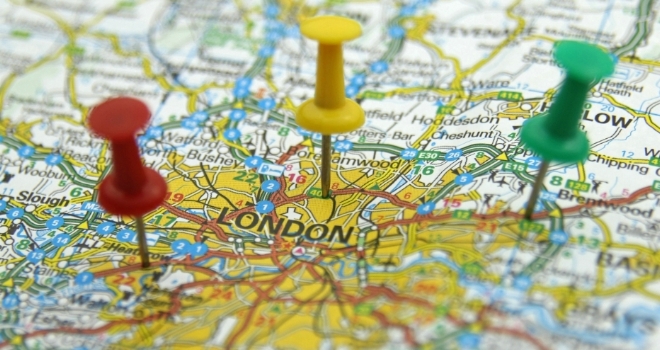 Having taken a big knock following last April's new Additional Rate Stamp Duty and the shock of Brexit, evidence of a recovery in PCL in Q4 is positive news
Newly released data from Land Registry, average prices reached a new high of £1,818,262 in Central London, largely due to a rally in Q4 which saw prices increase 14% over the previous quarter.
According to the report, overall, prices increased 3.75% over the previous year - sales, however, remain substantially down. Only 3,330 took place over the year, the lowest number on record. This represented a fall of 29% over the previous year.
Naomi Heaton, CEO of residential experts London Central Portfolio, had this to say: "Having taken a big knock following last April's new Additional Rate Stamp Duty and the shock of Brexit, evidence of a recovery in PCL in Q4 is positive news. As an international buying market, the weakness in sterling, combined with the Trump-effect and increasing instability in Europe, appears to have drawn investors back to PCL as a safe haven asset class. The uptick has been led, in particular, by Kensington and Chelsea which saw a 24% quarterly increase in prices"
The picture for PCL sales volumes, however, was far less positive. Compared with the previous year, sales were down 28% with only 3,330 taking place, equivalent to just 64 a week - the lowest number on record. This is half the volume registered just two years ago. Despite this, LCP believe there is reason for optimism:
"As with PCL prices, sales volumes saw a recovery at the end of last year. Whilst transactions remain significantly down for the year as a whole, lower even than the depths of the Credit Crunch, Q4 reflected a 19% increase in sales compared with Q3, albeit from a very low base. This is notable, however, as it is bucks the seasonal trend where volumes typically tail-off in the quieter pre-Christmas period. It is our expectation that sales numbers will continue to harden gradually as the initial shock of Brexit and tax changes wash through."
In contrast, the picture for the UK's domestic housing market is more bleak. According to the statistics, transactions in England and Wales were down 17% in Q4 over the same period in 2015, with average prices increasing just 2.1% over the previous year. This is far below the 6.6% long term average since 1996.
In Greater London, the fall in transactions was even more marked, down 29% in Q4 over the same period in 2015. Whilst annual price growth was more positive, up 5.7%, average prices took a hit across the year, finishing 3% lower than in January.
Heaton comments: "Despite Government initiatives to support buyers with reductions in basic rate Stamp Duty and their flagship Help to Buy scheme, it appears the domestic market is still struggling. Salary caps on mortgage lending, which do not reflect the ratio between house prices and earnings, are hampering buyers to get on the housing ladder and their ability to trade up. This has been exacerbated by the failure to meet affordable housing targets, a trend which shows little sign of reversing."
Join our mailing list: