New partnership created to provide Cambridgeshire's first rent-to-buy homes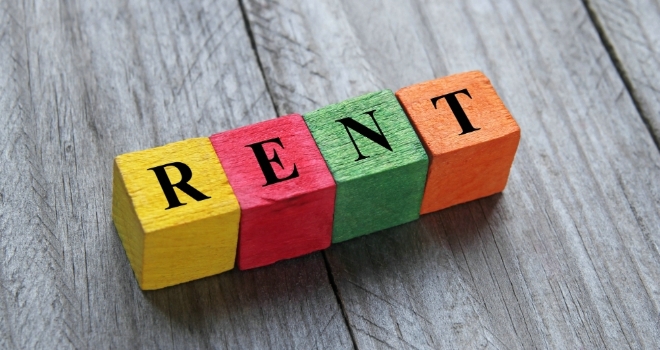 Research by Lloyds Bank reveals that Cambridge is currently one of the top five least affordable cities in the UK in which to buy a home, with average prices 9.9 times average salaries
Rent-to-buy home provider, Rentplus, and King Street Housing Society have announced a new partnership to deliver the first rent-to-buy houses in Cambridgeshire.
For Rentplus the deal marks the first step to fulfilling their ambition of delivering over 1,000 affordable rent-to-buy homes in Cambridgeshire by 2020 – this will include housing for local families and key workers. The business has already identified four potential sites in the Fenland and South Cambridgeshire districts to build a proportion of this target. When constructed, KSHS will be responsible for managing the homes, with Rentplus actively seeking out more sites in the region too.
Research by Lloyds Bank reveals that Cambridge is currently one of the top five least affordable cities in the UK in which to buy a home, with average prices 9.9 times average salaries – underscoring the urgent need for more affordable housing in the area. The recent devolution deal between Cambridgeshire and Peterborough has been pivotal for the deal as it contained new funding and powers for the region, allowing the council to shape the type of housing it needs.
Richard Connolly, Rentplus CEO, said: "Our new partnership with King Street Housing Society will form the foundation of our ambitious plans for Cambridgeshire. Our goal is to deliver over 5,000 rent-to-buy homes by 2020 and it is our intention that over a 1,000 of these will be in the region. These homes will make a vital contribution to ensure that the area's key workers have an affordable pathway to homeownership.
The recent devolution deal means that local officials have more power than ever before to get their housing mix right which means using new types of tenures to meet local housing need. Rent-to-buy is an innovative model that gives families who are just about managing the opportunity to fulfil their dreams of homeownership while offering them the safety and security of a long-term tenure. We look forward to working with King Street to make more of these dreams a reality in Cambridge."
Rentplus' innovative rent-to-buy model offers an accessible route to homeownership for low income working people who are unable to save for a deposit. In Cambridgeshire these include some of the county's key workers – like teachers, nurses and care staff – who are priced out by workers in other sectors.
Rentplus tenants pay an affordable intermediate rent and have the opportunity to purchase their home in 5, 10, 15 or 20 years. The tenants will receive a 10 per cent gifted deposit from Rentplus when they do so. This gives them time and an additional incentive to save for a deposit. Rentplus is funded by institutional investors with no grant or public subsidy, its properties are let on 20-year operating leases to housing associations, like KSHS, who manage the homes and provide housing services for the tenants.
Craig Glasper, KSHS Chief Executive, said: "We are delighted to be working with Rentplus to deliver Cambridgeshire's first rent-to-buy homes. At King Street we are always on the lookout for innovative new tenure models that can best meet local housing needs. The Rentplus rent-to-buy homes are exactly this. They will enable our city to meet the homeownership aspirations of families and key workers at an unprecedented scale."
Cllr Lynda Harford, South Cambridgeshire District Council's Cabinet Member for Housing, said: "We know that people in the district have a very wide range of housing needs. Clearly, we have people in need of social rented homes as they are not able to, or may not want to, get on the housing ladder. However, we also have a huge number of people who are the squeezed middle. These families often have a good household income but are struggling to afford to buy their first home often because saving a deposit is difficult. We are working really hard to find innovative ways to address the problem and warmly welcome Rentplus' plans that will help local people in the area."
Join our mailing list: