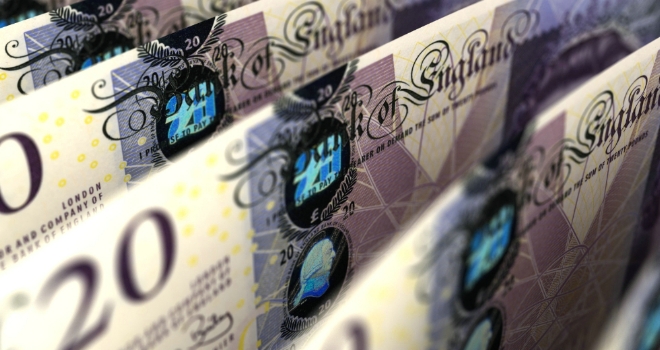 ""
The latest data from Your Move and Reeds Rains has revealed that despite difficult winter period, 1,500 households have escaped serious rent build-ups in Q4, compared to Q3.
By the final quarter of 2015, a net 1,500 households have moved out of serious rent arrears, compared to Q3. This is a 1.5% quarter-on-quarter improvement, and reverses some of a deteriorating trend throughout the earlier parts of 2015. There are now 82,900 households behind on more than two months' rent, down from 84,200 in Q3 2015.
While correcting an emerging upward trend, the latest quarterly improvement still represents a worsening on an annual basis. The number of tenants in serious rent arrears remains 19.5% higher than in Q4 2015.
However as a proportion of the entire market, the latest total still represents just 1.6% of tenancies across the UK private rented sector. This compares to a peak proportion of 2.9% of tenants in Q1 2008. The absolute number of tenants in serious arrears is also mild on a historical basis, considerably below the record 116,600 such cases seen in Q3 2012.
Adrian Gill, director of estate agents Your Move and Reeds Rains, comments: "Private renting is still absorbing thousands of extra households every month – housing millions more than just a few years ago. As this tenure of housing and this way of living grows, affordability is the issue that goes hand-in-hand with questions of capacity.
An individual tenant is still extremely unlikely to fall into serious rent arrears. In fact the proportion of renters getting seriously behind on payments has dropped considerably over the longer term. But absolute numbers are now going the right way too. With fewer people at risk from more serious consequences of struggling to pay the rent, this is great news."
Eviction rates drop in response to healthier tenant finances
Meanwhile, in the same quarter of Q4 2015, there were a total of 26,676 court orders issued for the eviction of tenants, on a seasonally adjusted basis. This is down marginally by 0.4% compared to Q3, when seasonally adjusted eviction orders stood at 26,775. On an annual basis, downward progress for evictions is more considerable, with 5.3% fewer evictions than 28,167 a year before in Q4 2014. The latest figures for evictions represent 32% of the stock of tenants in severe arrears in Q4, meaning only around one-in-three such cases translate into evictions each quarter.
Landlord finances healthiest on record
Cases of landlords falling behind on their own financial commitments are also diminishing. As of Q4 2015 there were 5,500 examples of buy-to-let mortgage arrears, down by 3.5% from 5,700 in Q3, and a resumption of downward progress after the figure previously remained the same between Q2 and Q3 2015.
On an annual basis, progress for landlords' finances has been far more considerable. The number of buy-to-let mortgages in arrears has dropped by 54% since standing at 11,900 cases in Q4 2014.
Adrian Gill concludes: "Landlords and the buy-to-let industry have come in for serious criticism over the last year – but the overwhelming evidence points to a vital, growing and successful industry. Landlords in the UK are providing more homes to let every month, expanding supply for tenants – who avoid any serious problems paying the rent in more than 98% of cases. When late rent does happen, landlords appear to be extremely flexible in the majority of cases, and eviction orders are decreasingly necessary. Buy-to-let mortgages are also increasingly reliable for lenders, as landlords are ever less likely to fall into arrears themselves.
It would be wrong to say that the UK private rented sector is perfect. But in the context of these facts, the demonization of landlords by some policy makers seems at best out of proportion.
Most urgently, rising rents are a signal that demand is there for even more homes to let. In a purchase market that increasingly favours sellers, demand from would-be first time buyers will continue to grow even faster for rented homes. Additional investment from landlords should be welcomed. Yet the government's looming Stamp Duty surcharge – which explicitly punishes investment in new buy-to-let properties – could damage supply of additional homes to let and potentially disrupt the relative balance of the modern buy-to-let industry."