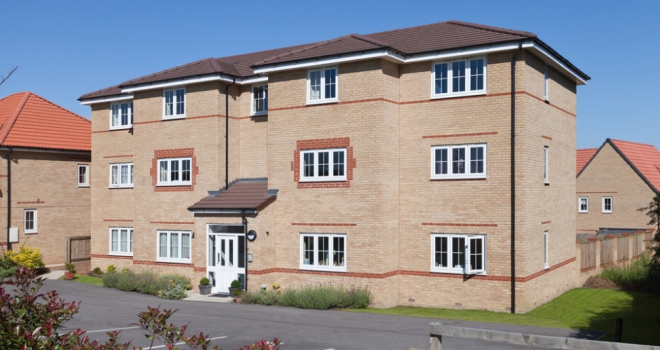 The latest research from specialist lender, Precise Mortgages, has revealed that landlords running portfolios comprising houses in multiple occupation and multi-unit freehold blocks are achieving the highest rental yields despite market averages dipping slightly in the first quarter of the year.
Average rental yields for HMO are the highest across all types of property at 7.1%, 1.3% above the market average. Yields for multi-unit freehold blocks are the second highest at 6% highlighting the opportunities for landlords to refocus portfolios, the study by BDRC Continental found.
Across all property types average yields dipped slightly in Q1 2018 to 5.8% from 5.9% in the last quarter of 2017 and are now at the same level as Q1 2017. The highest average yields of 6.7% were achieved on portfolios of between 11 and 19 properties, underlining the continued rise of the professional landlord. By contrast those with just one property achieved yields of 4.8%. Precise Mortgages' dedicated portfolio team and online proposition ensures that the application process for brokers servicing professional landlords has been made as straightforward as possible.
On a regional basis, landlords with portfolios in the North West reported the highest rental yields at 6.7%. Central London portfolios produced the lowest average yields at 4.8%.
Precise Mortgages, which launched its HMO range more than two years ago, is focused as a specialist lender on responding to market changes and is enhancing its range to specifically address the needs of landlords looking to expand portfolios or invest in the North.
Alan Cleary, Managing Director of Precise Mortgages, said: "As HMOs attract multiple tenancies, gross rental income tends to outstrip single lets and rental income is more secure even if one tenant leaves a void."
Experienced landlords are looking to rebalance their portfolios and there is a real opportunity for brokers to support them to work with specialist lenders who are prepared to be flexible and have expertise across the widest product set."